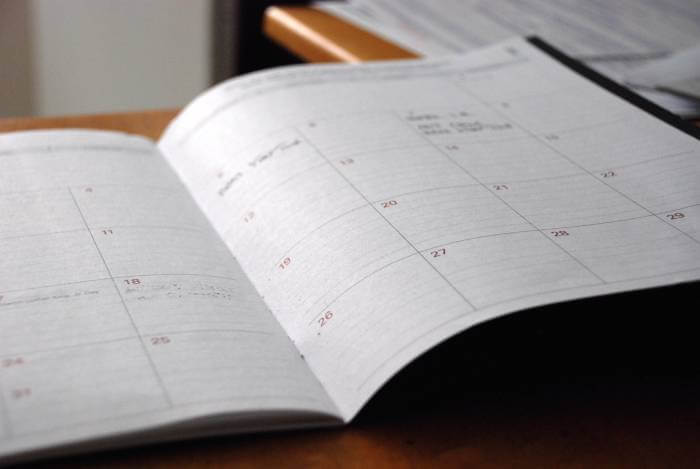 Resumes
A sample weekly schedule for an active job seeker

Preparing to create your resume
Once you have decided what professional resume format is best for you, it is time to gather your information to draft your resume! Begin by putting together a detailed description of each job, include the company name, position, dates worked and city. Be sure to complete this for each job you have worked within the last 10 years. Include awards, projects, daily work and accomplishments.
Next, make a skills inventory include languages you speak, soft skills, and skills that are necessary to succeed in your chosen scope of work. In addition, have your education history and certifications prepared, include the program name, school and year completed. If necessary, also include a technical section with software and technology, for example, SAP, AS 400, Java, C+, HTML, etc. Check out our resume checklist here!
Dealing with employment gaps
Are you a person who has an employment gap of over a year and are worried about how that will affect your applications?  While employers are typically concerned about you having a large gap of employment, this will not always stop them from calling you due to these circumstances. This is why tailoring the resume is important, or using a functional or a combinational resume format would be the optimal choice in this situation. One thing to avoid is stretching the truth or leaving out the dates. You can always put year to year or month and year to month and year. If you feel that you have an ongoing employment gap that might not close as soon as you would like, consider taking on a volunteer position related to your skill set and use that activity to fill in the resume gap, remember to mention that you were a volunteer. For ideas about how to stay productive during your career gap read this article.
Making a plan
The best thing to do is to make a schedule at the beginning of the week, this will help you optimize your job search and will help you be prepared in the event of a last minute job interview! As with anything the better you manage your time, the better the outcome will be. In the course of planning, you will also be able to better identify what obstacles may arise and how you intend to manage them.
Sample Weekly Schedule
Monday
Search job boards and find various jobs that you are interested in and qualified to apply for.
Make a list of prospective employers to contact and apply for.
Print off the postings and research the organizations to prepare for resume targeting.
Research and select 1 to 2 networking events to attend in the coming week or the following week.
Remember not to overload your days, allow room for interviews, resume tailoring, and employer application assessments.
Read a business or industry article.
Target people you would like to meet and construct a draft message (don't send yet, sleep on it, review on Tuesday morning and then send).
Notes: Take care of the small tasks and prep on Monday, this will allow you to have a clear mind for the week ahead and you will be prepared.
Tuesday
Schedule and send any emails or information for requests.
If you have networking events, plan your networking objective ahead of time.
Reply to any email, never delay over 24 hours when looking for a job, the sooner the better.
Begin preparing your resume for applications and sending out applications as soon as possible.
Read 1 or more business articles.
Note: Tuesday should be the day that you spend the most time sending out resumes and doing the bulk of your resume tailoring.
Wednesday
Continue with the job search and resume tailoring.
Attend any necessary meetings.
Reply to emails.
Read 1 or more business articles.
Thursday and Friday
Continue with searching for jobs, resume editing and applications.
Follow up with emails, on Friday to clear up any loose ends before the weekend.
Complete assessments and requests for information as necessary.
Read 1 to 2 business or industry related articles.