Free Resume Review | Resume Critique Online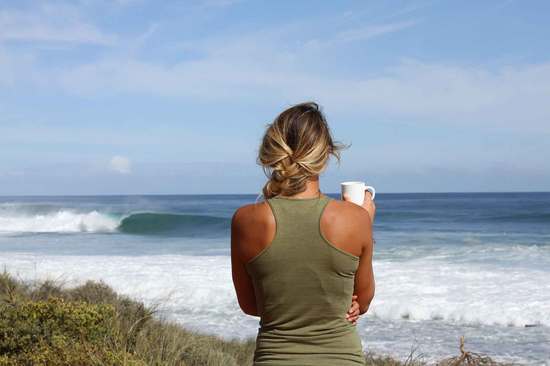 A resume or CV is a document of inestimable value for any job seeker. Regardless of how experienced and highly qualified you are, a poorly arranged resume or CV will deprive you of promising opportunities that are available on labor market. Instead of making  a bad first impression, get your free resume review by an HR professional who can spot the areas that need to be improved. An accomplished human resources specialist and labor market expert, Julia, who is also a member of CraftResumes' team, will provide you with an instant resume/CV review, thereby drastically increasing your chances of being hired!

Free Resume Evaluation: Review My Resume 
If you have already started your job search, you probably know that a CV or resume is not enough. A cover letter is another crucial component of the application process. It is important because even the most detailed resume will not describe your personality, shed light on why you have chosen a particular job, or prove to the recruiter whether or not your candidacy is worth consideration. That is why our resume/CV writing service provides cover letter help. Write the letter, send it to our cover letter checker, and find out what is right and what is wrong with it. On the top of that, Julia can also look at your LinkedIn profile in addition to your resume, CV, and cover letter.
If questions like "Is my resume good enough?" or "Does my cover letter sound professional?" occupy your mind, you can get all the answers in less than a day after sending us your career documents. If you do not have excellent expertise in recruiting and human resources, why not get help from a skilled HR professional?
What does a resume check and scorecard consist of?
On average, a recruiter or HR manager spends five to seven seconds resume reviewing a single resume. That is why your resume or CV  has to impress the reader in the blink of an eye.
In the short period of time that the recruiter will dedicate to your application documents, he must get a clear picture of who you are, what you can do, and what you want to achieve. These facts should be plain for all to see.
Precise structure is a key to readability. We will double check whether or not your CV is carefully arranged, so that way it will be easy for your potential employer to get an idea of what kind of person you are.
A professional recruiter will never take a job seeker seriously if his career-related documents contain language mistakes. Thorough proofreading and editing are an absolute must!
Regardless of the position and career field, resumes and CVs that HR managers like have many similarities, as they all follow the same composition rules. Our professional free resume review will disclose the secret of creating the perfect CV.
What Makes Us Different From Other Resume Evaluation Services?
We do everything manually
By collaborating with us, you can be sure that every file you send will be read by an HR specialist who is highly skilled in career coaching. Every resume we get is reviewed by a specific algorithm and checklist developed by CraftResumes' squad.
Only

professional

resume critique with resume score
Each and every member of our team holds PARWCC and/or NRWA certification. We only hire  certified experts to work on our resume writing service team.
The area of our expertise is not limited to the US labor market. Despite being based in the USA, we have successfully helped customers from Canada, France, Saudi Arabia, and the UAE. We communicate with HR managers that operate globally, thus deepening our knowledge of recruiting trends for all labor markets.
---
Reason 1: We want to stay ahead of competitors. Like completely 🙂
It is like going down the road no one's gone before. Scary but interesting… We know that most of our competitors DO NOT EVEN DO resume evaluation. Like manually. What they can do is a kind of software-enabled screening that produces bizarre outcomes.
If they do, they charge $20 resume appraisal or free resume critique (whatever they call it). And here we come and offer the same thing for free. And free is very competitive price — the price we want them to compete with…
---
Reason 2: We want more Active users on the website
Yeah that's it — we are competitive and gready. We want more and more users to website. WHY? Because more users mean more exposure on the Facebook. Of course, if you are satisfied with the resume check and want to spread the word about it.
So that's reason #2 — we want more users. And more Likes and Shares on Facebook.
---
Reason 3: We are nice young men
We are kind and generous. We are just very sweet.
And it's true.
And we also want many people to use our online resume writing service and get jobs they deserve. And be happy and come to us again when they need to edit some in order to nail even better job so we make loads of cash. And they too. Isn't it worthy?
---
Use our free resume checker online
We gave you 3 reasons we decided a fully manual resume review for FREE. We hope those reasons suffice.
She has got what it takes to evaluate your current resume. FOR FREE (just be kind to her).
We appreciate you — and we're honored to keep making your professional life easier (and cheaper).
So don't be mean. Spread some words about us
---