Teacher Resume Writing Services

Get professional teacher resume help from
our certified writers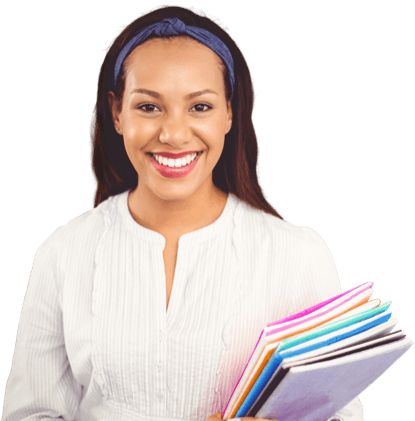 Why you should become a teacher
High demand on the labor market
Whether you work at a public or private school, a teaching career guarantees a stable salary, insurance, and summers off.
Teaching is a noble profession
You help kids to shape their characters and become solid individuals. Teachers are respected by the community and society.
You can't be replaced by a gadget
From toddlers to adults, teachers are trained to make a difference in the lives of the students they educate.
Advice from our writer
Whether you are a newly-qualified teacher, or are looking to move up the career ladder, do not underestimate the role of a Cover Letter. Do you want to be noticed by a potential school? Then ask your writer to conduct research about the schools that catch your interest.
Why choose us?
People can't be perfect at everything
That is why getting help with writing CVs has become very popular lately. If you can't cope with this challenging task yourself, let our professionals craft the CV for you.
Professional guidance on how to start your career
Our ultimate goal is not just to offer you help making the best teacher resume, but to lay the foundation for your future career.
We know how stressful finding a new job can be
That is why we want to share with you our professional cv services.
Client`s Testimonial
I always thought that you only need a resume when you apply for your first job. When my wife and I decided to move to Aberdeen after finishing edical school, I had to applied for a new job. That is when I discovered I had no clue as to how to write a teacher resume, nor did I have the time to read about it. Fortunately, I heard about Craftresumes. They helped me with my resume and the application, and I was able to get my first job.
FAQ
Who will work on my teacher CV/Resume/Cover Letter/LinkedIn?
Our writing team consists of only native speakers with a relevant degree and wide experience in CV/resume writing for teacher. Our writing team has certifications from PARW/CC. We have finished hundreds of orders from teachers all over the globe.
I have just graduated from university and want to start my teaching career. What should I begin with?
Having your teacher resume and cover letter done is the first step you should take when starting to climb your career ladder. If you don't know how to do it yourself, get help from experts who will do an outstanding piece of writing quickly and cheaply.
What is included in the price?
An interview with our teacher resume writer, where you discuss all the details of your order.
In-depth analysis of current, open positions concerning the niche you have chosen.
Writing, resume editing, and double-checking of your order.
If you have any problems, our customer support representatives are ready to assist you 24/7.
What will happen if I do not like the result?
The writing process starts with an interview with your writer for you to understand better the final outcome. We guarantee that you will receive a draft in one business day, and you will have four days to approve it or ask for an unlimited number of revisions. Your satisfaction is our best reward.