Buy CV Online From Career Experts
Focus on Job Search and preparations for the interviews after buying a C.V. from our professionals.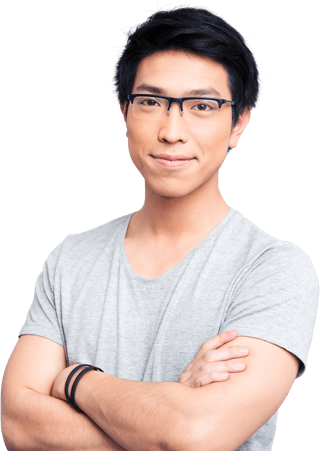 What Do You Need To Know When You Buy a C.V. Online?
To be different is for sure one simple rule, but what that means and how you measure it? Also, can you know when too much is too much?
The importance that employers or human resource consultants give to their future employment's resume has changed quite a bit. On the one hand, there are many employers willing to appreciate the creative resumes that go a little bit out of the patterns and from the rules that are presented on hiring websites. On the other hand, there is a disagreement between what a candidate sends and the expectations of an employer regarding the CV.
Specifically, many young people do not attribute importance to the quality of a Curriculum Vitae
To the correctness of the information (from the point of view of information or grammatically attention), its realization being treated with superficiality. Before choosing a CV, first, try to find out what are your employer's requirements and adapt your resume based on these. If you do not indicate what kind of resume you want, choose the model that you think is the best for you. Regardless of the format of the CV, you have chosen, do not forget to hierarchize and present the information so that your CV can highlight your strengths and capture the employer's interest. Put the accent on the specific experiences that are needed to get good results in the job you are applying for.
Highlights when you buy C.V. online
Because the market is extremely dynamic, and in some areas, many face a deficit, unfortunately, they also must consider weaker resumes. We say, unfortunately, because this will encourage further superficiality. In this case, you can say the best option is to buy CV online. To seek for some professional resume help online is something which many are choosing because of its benefits. Best professional CV writing service can be found online. For example, Craftresume is one of them. Here you can find cover letter help or LinkedIn profile help, increasing your chances of getting your dream job.
When your CV is not so important?
❓
The more you want to target a higher function in a company, the importance of the recruitment C.V. decreases, but it does not completely disappear. In the case of top management, Curriculum Vitae becomes a simple contact tool. Many will say that in this case the CV's information only helps the employer to have a topic for conversation during the initial meeting. What is very important in this matter is that the person contacted for this kind of position has already a strong experience and a name in his daily activity. The steps of a selection's process are carried out in stages: besides interviews and knowledge discussions, skills and professional knowledge tests are applied and, in the final phase, recommendations from previous professional employers can be requested. Don't try to exaggerate your skills or your extracurricular activities or, even worst, to lie about your professional experience. Being fair about your CV and giving the availability of learning any skill needed will be everything you need.