Professional Resume Writing Service for Engineers
Career coaching and advices for engineer specialists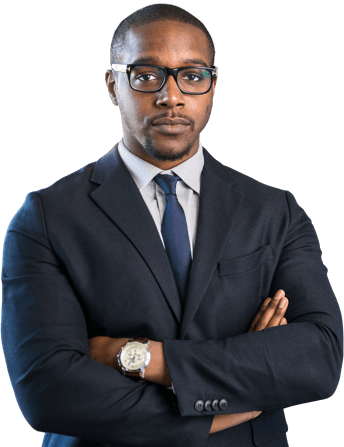 Need Professional Engineering Resume?
Does being 90+ days (on average) without a job scare you?
Don't want to experience the ocean of problems- potentially losing your house, car, increased depression, marital conflicts, and divorce, etc, unemployment can bring to you? See, you only have 6.25 seconds to excite your future job recruiters (according to Forbes) since they spend 80% of their time scanning parts of your resume, they consider important. That's why it's extremely important for you to get your custom made resume today so you can help avoid unemployment, by winning more job offers. So read below now to discover why you should get the best software engineer resume writing service, to-date:
Software Engineer Resume Writing Service
Only 24 Hours:
Imagine if you didn't have to wait an eternity, just to get your engineering resume back. Imagine how life would be like. Wouldn't it be great? That's why CraftResumes.com gives you the special opportunity to do just that. All you have to do is spend just 1 hour online, through Skype, Viber, or phone so you can instantly get your new, updated draft, within 24 hours right after you buy. That's really fast for a resume and cover letter writer.
No Hidden Fees:
Do hidden fees annoy you? Then good because you don't have to worry about them, with us. When you get your new, custom-made engineer resume today, you'll only pay for the price you're presented with, upfront since we know you hate those type of surprises.
Fix Crucial Errors (Grammar and More):
If I gave you a magical potion that could help your "ok" resume avoid the trash can, would you take it? Then take it since it's right there. When you hire your professional resume writer, they'll help you update your less than impressive resume so you can get rid of any grammatical errors, disorganization, and overall mistakes, infecting your current resume. Plus, they can help you harness unique keywords to help you instantly construct a successful resume. Now, that's pretty powerful stuff from the best resume services for engineers.
Be 100% Satisfied:
What if you can be 100% satisfied, without risking your money? See, with CraftResumes.com, that's possible because you're able to ask for updates until your 100% satisfied, or your order isn't considered complete, otherwise. That's pretty awesome for a place where you can affordably and quickly buy resume online, today.
Seize Attention (You've Only Got 6 Seconds):
You've only got 6.25 seconds to impress so that's why, when you secure our powerful resume editing services, you'll get a highly professional resume writer, who can instantly help you snatch attention, by properly formatting your engineering resume. Talk about awesome.
Join 2300+ People:
See, when you go with CraftResumes.com you'll just add to the mountain of powerful resumes (120K+), we've constructed, and join our 2300+ prior customers. Just check out testimonials on our site to quickly see how happy and satisfied our clients are.
Custom-Made:
Still using boring, old templates? Then you should probably stop that since you'll only hurt your chances of success. Here, you'll go on a 1-on-1 Skype, Viber, or Phone Call, with your personal professional writer so they can quickly advice you on your professional growth, career, and salary negotiation. Plus, they'll help you personalize your application, to fit any criteria so you can seek the job or company you actually yearn for. Just 1 more reason to go with the best resume writing service for engineers.
Set A Positive First Impression:
Don't want a devastating 1st impression? Then go with us. When you buy, our specialized team will pick the best format and outline, created specifically for you so you can leave a favorable impression of yourself. Finally, you can experience how sensational our powerful resume editing services really is.
Secure More:
Still want more? Then browse CraftResumes.com now so you can instantly discover more astounding benefits today. Now, I want to pay someone to write my resume since all of this sounds like a sweet deal.
Conclusion:
You don't have to go home absolutely frustrated, just because you're going home empty handed. Go with CraftResumes.com, today so you can instantly get one of the best resume writing service and cv formatting services for engineers, today. Until next time.