executive resume
writing services - expert writer
Get professional executive resume services
from our certified writers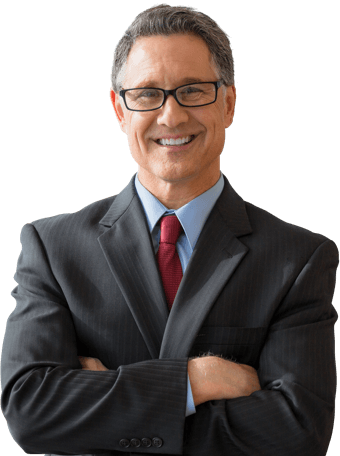 What opportunities do you get
by hiring executive resume writer?
Share your knowledge
Promotion to a top management position allows you to use your knowledge to bring sustainable growth and high profits to your company.
Build towards the future
An executive position allows you to broaden not only your professional horizons but directly influence your company's trajectory.
Play by your own rules
You are no longer following someone else's strategies; you get to create your own now! Change the game according to your preferences.
Why choose our executive resume service?
More than just ghost writers
Craft Resumes' team consists of experts who thrive in career coaching and the HR field. Your documents will be written by an expert, whose knowledge corresponds to the position of your choice. Our executive writing team has certifications from PARW/CC.
We work quickly and efficiently. No stupid questions
After speaking with our writer, he will create an executive resume, cover letter or any other document to help you crafted to your profile and needs.
We take a personal approach to every client
Regardless of how many executive resumes we have created, you'll get one that is 100% unique.
Client`s Testimonials
I was really scared when I graduated because I had no idea how to
write my resume
. Fortunately, a dear friend of mine recommended www.craftresumes.com. That is how I managed to get my first job.
FAQ
Are Craft Resumes' writers qualified enough to create a C-level manager CV?
Yes they are. We assign every project to a executive resume writer with the corresponding background and knowledge. Our writing team consists of only native speakers with a relevant degree and wide experience in
professional CV writing
.
How many pages should an executive's CV contain?
We recommend that your CV be no longer than than two pages - if possible.
What additional executive resume writing services do you offer?
We can help you with editing your CV or resume,
writing cover letters
, thank you and follow-up letters, or filling in your LinkedIn profile.
Do I need to send a cover letter when applying for a top management position?
Absolutely! In a cover letter, you should tell about your achievements and personal life in detail. An executive resume or CV has no room for such information.
Can I get my executive resume revised after you have delivered it?
Yes, you will have three days to provide feedback and request revisions. We know how specialists like you are demanding, so we'll do our best to save your time and efforts.
Executive Resume Writing Services from the PARW accredited writers
As an executive your life is busy, you have groups of people depending on your guidance, and you are always looking to ensure that you make the right first impression. You are responsible for pushing your organization forward, mentoring your employees, ensuring that finances are on track, all in addition to keeping your personal life intact. So what about your first impression as a professional? That is where the right resume comes in; you need to make the right impact on your readers to move your career to the next level.
You have worked hard to get to where you are now, as an Executive your strategic work methods, excellent communication skills, and effective planning have helped you to raise to the point you are at in your career today. You deserve to have a resume that shows your work ethic, ability to turn out results, and strong leadership skills in one concise and well thought out document. In today's competitive and highly educated workforce, it is becoming harder to get noticed by companies for employment in high-level positions. Craft Resumes can help you come up with an executive document that will get you noticed.
---
Executive Resume Service Features
Providing you with industry experts
Supplying only executive resume writers and coaches that are certified
Providing you with a one-on-one application process that seeks out the most important and relevant information for your executive resume or CV
We allow you to review detailed profiles and writing samples from our team of executive resume writers
The chance to build a collaborative and resourceful relationship with your best resume writer
As an executive your resume could potentially be read by the most senior professionals and board members in your ideal organization.
That recruiters and business professionals don't need to know the whole back story of your career, they just want to know where you have worked and how you can generate results for them.
Using numbers and metrics makes your executive resume much more appealing and interesting to read, make sure you are keeping track of this information as you progress through your career.
Your executive resume or CV should answer questions such as: What can you do for me? How can you improve our organization? And How innovative can you be to move our employees and company forward?
Tips for Executive Resume Writing
Tell the story in a clear and concise manner – The last thing that busy CEO's want to do is spend time reading a 6-page resume while trying to pin together the pieces of your career. For seasoned professionals, a combinational executive resume is a great format to use. You can choose different skill sets that you want to show (3 to 4 should do) and give 3 to 5 points for each skill set to demonstrate your knowledge, skills, and abilities in relation to what you think the employer should know. Write this information in a STAR format – Situation, Task, Action, Result. This shows how you performed which paints a story of your capabilities.
Add an Areas of Knowledge Section – This is an excellent way to make your executive resume easy to read and give direct information about what you thrive in. It is also a great use of keywords. Select between 9 to 12 areas you are an expert in and create an Areas of Knowledge section. It's also a great way to fill up a resume if you are not sure of what info to include.
Be focused on your goal and avoid being too general – Being too general on a executive level resume is a good way to kill your chances of getting an interview, even before you have sent a resume. This is an extremely important aspect to focus on, for example, when an employer is looking for a new Marketing Executive in the Telecommunications industry, you want to tell them your experience in both Telecom and Marketing. It is best to make a list of your knowledge in regards to what the employer is looking for using the STAR method mentioned earlier. Employers are looking for you to answer how you can solve their problems, and they need a professional who is able to provide a solution. That is what the resume should focus on. The posting will generally have a list of qualifications and responsibilities. Your executive level resume should directly respond to those points and tell how you can be of assistance to the employer. Ensure that you directly answer and give examples in the first three-quarters of the first page as to how you can help the employer.
Formatting – As mentioned in the last tip it is important to show the employer what you are able to provide them within the first three-quarters of the first page. You should address their must-haves, and mention your education and technology in this part, and if space permits discuss the nice to haves. Always explain your industry knowledge and how you brought results. The format should begin with a catchy 30 word or less profile followed by a summary of qualifications with 6 to 8 points. Ensure that the points address the number of years worked, education, and limit the soft skills to one or two points. Remember, the easier it is for you to find the info; the better chances you have to get noticed