Professional Resume Writing Service That Makes a Difference
If you really wish to get a dream job at the best company,
you should get a professional help from our resume services.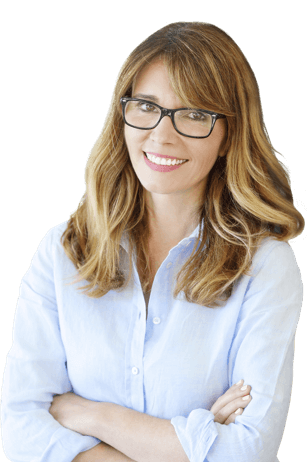 2359
Customers hired CraftResumes' experts to re-write their resumes and CVs.
Considering a new job or employer? Angling for a promotion? We know how frustrating it can be, when you don't know where to start.
Get A Job You'll Love
---
Our professionals help to get an idea of the job you are looking for before you even start applying. Our resume building services is your chance to get a dream job! Get more interviews today with our professional resume writers.
Get Paid For What You Worth
---
With a spectacular professional resume HR or recruiters will estimate your market value fairly based on your entire career path. Salary negotiations should not be that confusing. Get the job offer you deserve!
Hire a Professional Resume Writer
Personalized approach to suit you
You communicate with a writer directly to get advice on careers, salary negotiation and professional growth. If you want to apply for a particular job or company, our professional resume writers will customize your application to any parameters.
Keywords strategy for catching attention
Recruiters often spend less then a minute on scanning a CV. This is why your paper should grab attention from the first line. Proper keywords are a necessary and integral part of building a winning resume, and our experts know how to stress it right.
Writing from a sketch or doing edits
If you are a professional who already has a great resume, but it needs some updating or industry targeting, then our resume service is what you are looking for. If you feel lost, our team will guide you.
Good design for a good impression
You dress your best for the interview, so why don't you care about making a resume presentable? A polished paper gives a good first impression. Our writer will choose the best style and outline especially just for you.
Our Resume Writing Services and Prices
from $79
Resume
Brief overview of your work history to sum up your experience, knowledge and skills. It has strict layout and requirements. A resume is akin to a British CV which contains less detail and information than a typical American CV. A resume is nonetheless a vital part of the careers and application process. A resume is typically limited to one or two pages of A4 paper and will contain a list of qualifications and skills that are relevant to your profession. Our career resume improvement services are second to none and our specialists will ensure your resume stands out from the crowd
Order now
from $59
Cover Letter
Document sent with resume to prove your experience and knowledge make you the perfect candidate for the position. A cover letter is something that is often overlook but it has a real purpose and can make a huge difference during the application process. A cover letter helps outline your intent to your potential employer, introduce yourself in a formal manner, and also provide important details about yourself and skills
Order now
from $139
CV
Positions in science, higher education, research, and health care require a CV. Complete list of academic accomplishments should be included on it. If you are looking for something more comprehensive than a resume, a CV is the answer. Typically, a CV is a lengthy document that goes into detail about your educational history, past employment, skills, talents, and also your personality/hobbies. CV's are generally used when applying for academic positions, or a role that requires a higher level of education etc. Our professional resume writing service will ensure your CV is detailed and eye-catching
Order now
from $139
LinkedIn Profile
Hiring managers use LinkedIn to look up candidates after receiving an application. Profile appears in search results as well, so you get more offers. Our Linkedin profile writer service is second to none and we can help building Linkedin profile that will let you stand out from the other professionals using this platform. Remember that Linkedin has over 460 million registered users, therefore you must have a superb profile to differentiate yourself
Order now
Save $10
Best-seller packages Resume + Cover Letter
Resume start
Recent graduates, no experience
---
When you are just starting out, it's hard to get a job offer with a resume with zero work experience. We prepare a professional-looking presentation of your qualities. Use a well-written cover letter to demonstrate to prospective employer your potential and motivation.
Order now
Resume Pro
2+ year experience
---
As you gain experience, you find out that a career path is not a straight line. Your writer will analyze your previous responsibilities to guide you where to go next. Highlight your strengths with a cover letter. Getting invited to an interview is easy, if your resume is customized for a specific position.
Order now
Resume executive
10+ year experience
---
Advocating for a promotion or being hired by a top company requires an in-depth review of your experience and accomplishments. Executive resumes show precisely what you should be getting paid for. Catch the attention of recruiters with a killer resume and cover letter.
Order now
Why choose us?

Every customer benefit from using our reputable services together with five-star quality
Spend 1 hour online to get result in 1 day
After placing the order we will arrange one-to-one interview with the writer via Skype, Viber or phone. The first draft can be delivered within 24 hours.
No hidden costs or cheap services
Affordable prices that do not influence the quality of the outcomes. We don't save on resumes service wages as we understand the value of a pro.
Satisfaction guaranteed
We receive positive feedbacks from all over the world. The best quality along with a personal approach and professional support makes Craftresumes.com one of the internet's top rated CV writing service
Client`s Testimonial
I always wanted to teach others the little secrets of Art, but I didn't know where to look. Thanks to Craftresumes' experts, and to their advice, I am able now to work as a high school teacher.
Numbers are my passion, but I didn't know what to do to find a teaching job. Now I work with the most beautiful children, and I have a new life! Derek did a wonderful job and I thank him for that!
Switching cities sometimes can be hard on your career. I didn't know what to do, but going to Craftresumes was the best choice. They helped me and, after several interviews, I decided to choose a teaching position near my new home. Thanks, Laura!
Resume Writing Services FAQ