Recent College Graduate Resume Writing Service
Get professional help from our
certified writers to find a dream job after graduate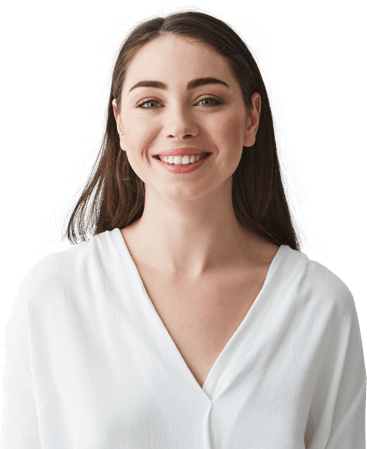 Decide what you really want to do for living
This is a crucial step on your way to your first full-time job. Think about what you sincerely enjoy doing, and then list the things you are good at. The synthesis of these two is your perfect answer!
Create a wish-list of companies you're interested in
After having decided what field you want to work in, come up with a list of companies you would like to work for. Do not concentrate on market giants only; mid-sized and small companies can give you just as valuable experience as the big ones.
Get in touch with potential employers on social media and other channels online
Check the companies you are interested in for open positions. Follow their official pages on social media, and follow the top managers or department heads you'd like to work for.
Why choose Craft Resumes?
We will create an excellent recent graduate resume and cover letter for you
Getting a set of career documents with us is easy! All you have to do is to place an order and discuss it with one of our writers.
Urgent orders can be done in 24 hours
Yes, you've heard it right. It takes us one day to create an outstanding graduate resume.
We deliver way more than just resume writing services
Craft Resumes team possesses a background in recruitment, career development, and human resources. Our expertise and coaching are at your disposal.
Client`s Testimonials
Go CraftResumes! I just got promoted from a junior position to a senior one, all thanks to the great format and style my resume had. If you are not a wordsmith, simply send CraftResumes an email. They will help you out. I cannot recommend this website enough.
Recent Graduate Resume FAQ
When you are a recent graduate, you do not have as many hard skills or qualifications as those you are competing against. That is why you need a professional with HR experience who knows what hiring managers are looking for.
❓How long should a recent graduate's CV be?
It is always better to have a to-the-point CV or resume after graduation. Keep it 1-2 pages in length and avoid excessive wordiness.
❓What additional services do you offer?
❓What can I do to increase my chances of getting an interview?
Be sure to make a recent graduate resume, CV, and cover letter, and stay in touch with the company's HR manager. Also, check for grammar, spelling, and formatting mistakes, or you can hire us to do it for you.
❓Can I get my recent graduate resume revised after you have delivered it?
Yes, you will have three days to provide feedback and request revisions. We know how specialists like you are demanding, so we'll do our best to save your time and efforts.
You just spent years studying hard for your degrees, working internships, part time jobs, and doing volunteer work. You have built a lot of skills, and you are ready to get started in the workplace. You probably are a little unsure about how to market your personal brand to potential employers on your resume.
In today's competitive job market along with the excitement and challenges of being a recent grad, working with a professional resume writer will help to get you ahead of the crowd. Right now the workforce is more educated and competitive than ever, with entry level positions requiring at least a year of experience, you need to prove to a potential employer that you are the right candidate for the job.
How it works?
Questionnaire

Add your work history and any additional information or comments. Your resume writer will contact you to clarify details.

Interview

A 45-minute phone / Skype interview to help your writer determine your goals and get clarity around the questionnaire.

Draft

Receive your first draft in as soon as 1 day only.

Update

You have 4 days after receiving the first draft to request any changes to it. During that time you are covered by 100% money back guarantee.

You are done!

Your stunning new resume or CV, etc is ready and delivered to you via email.
Service Areas
We understand the struggles you are going through as a recent grad and will work with you to identify skills you might not have known you could use on your resume.
Transferable skills are something we all have. Sales, Customer Service, Administration and Communication are essential skills that can be positioned on your resume to be of benefit to a potential employer.
Resume type – our writers know what resume to use for your current situation and job you want to apply to.
Professional look – CraftResume will be able to move your resume from college formats, to a resume that proves your professional abilities.
A professional writer will be able to help you present your internships and volunteer work as valuable experience.
We know the processes that employers and recruiters use for screening resumes, we will be able to place your credentials in the right place on your resume to get noticed.
We have years of experience helping recent grads standout
On average employers spend about 15 seconds before deciding to move forward or not with a candidate. A professionally written and formatted resume is the best way to get an employer to notice you.
Our professional resume writers at CraftResume have years of experience helping recent graduates standout. Your academic records, extracurricular activities, job history, and transferable skills will be displayed to represent your potential, and show employers that you are the right candidate for their company.