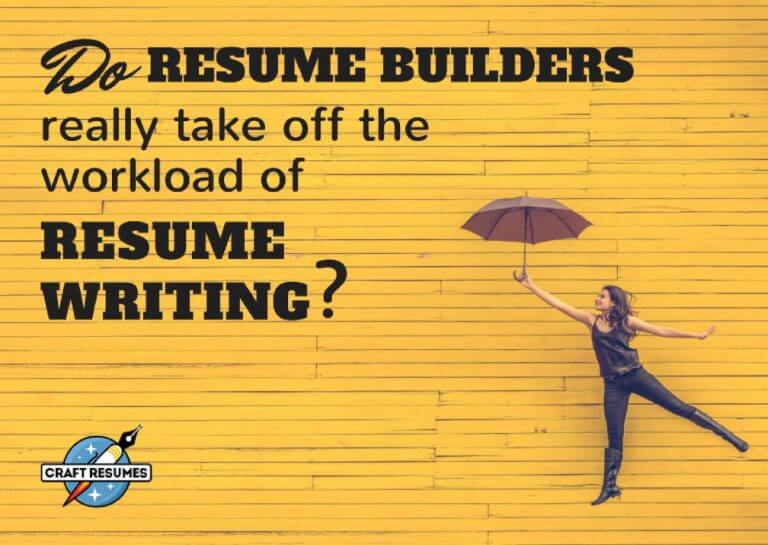 Best Online Resume Builders (Makers) Reviews
In order to submit a professionally written resume, you need to make sure that it is created by a real expert. There are several professional services that will allow you to share your resume after it has been written in the best quality.
In this article, you will find informative reviews about some of the top rated resume builders. You will be able to find the best free resume builder which can help you create a professional resume that will grant you an impressive job opportunity.
Your CV is your chance to present your skills and sell yourself as the perfect candidate for a certain job. The best resume creator will save your time and effort because everything will be written in a professional way that will attract the eyes of your potential employer.
In this section, you will find enough information about some of the best and most professional resume services available.
Kickresume Review:
If you need to create an outstanding resume and cover letter in a few minutes, then this website is for you. People who have used this website to create, customize and update their CVs have been hired by some of the world's top employers.
There are more than 50 templates to choose from. All you have to do is to pick the right one based on your professional experience and needs and the website will create your CV in minutes. There are also a lot of free phrases that you can add which is a great option especially if you are not sure about the right words to use in a professional setting.
You can create your cover letter, professional website and get free job tips. Everything you create will be thoroughly checked for grammar mistakes to make sure that you are receiving a professional resume. You can choose to write your resume and cover letter in various languages.
Pros:
Create your resume, cover letter and website easily.
Different samples and prewritten phrases to facilitate the process of writing your resume.
Availability to write your resume in different languages.
Cons:
The Grammar Check feature is available in the English language only and is quite pricey.
Resume.io Review:
This website is the perfect choice for job applicants who want to have a professionally written resume in a few minutes. You can browse their professionally designed templates and then edit resume content using their professional prompts to create your own CV.
This builder is very easy and fast to use. It is the perfect choice for people who are running out of time and still want to leave a great impression. Over 1 million resumes have been created so far by people who were hired by some of the world's top employers. You can browse the templates to pick the one that is most suitable to your career and profession.
The free plan doesn't allow you to build your resume, but only to browse the available templates. If you need access to unlimited resumes and cover letters you will have to pay more. Nevertheless, the payment system is quite flexible and secure. You can also upgrade, downgrade or even cancel your plan any time you like. The website provides access to various job opportunities as well.
Pros:
Easy and fast CV builder.
Various templates to browse.
Create your cover letter and search for jobs.
Cons:
You can't build your CV for free.
Choosing the best resume builder is a matter of personal choice. You need to do your research to pick the service that suits you the most.
Many job candidates are now choosing to create their resumes using resume builders compared to traditional methods but which one is really better? Do these online tools really help you land your dream job in a competitive market? Or is better to take the advice of a resume expert and create a traditional Word or PDF CV. Technology is growing so is the need to keep up and be a modern day job candidate.
This article discusses the functions of a resume builder and when you should consider using them, in addition to a discussion as to when and why you should consider using a professional writer. After reading our detailed pros and cons about automated resume builders you will be able to determine which route is the best for you. This article also discusses the importance of applying in-depth research in your job search and how it can help you improve your career prospects.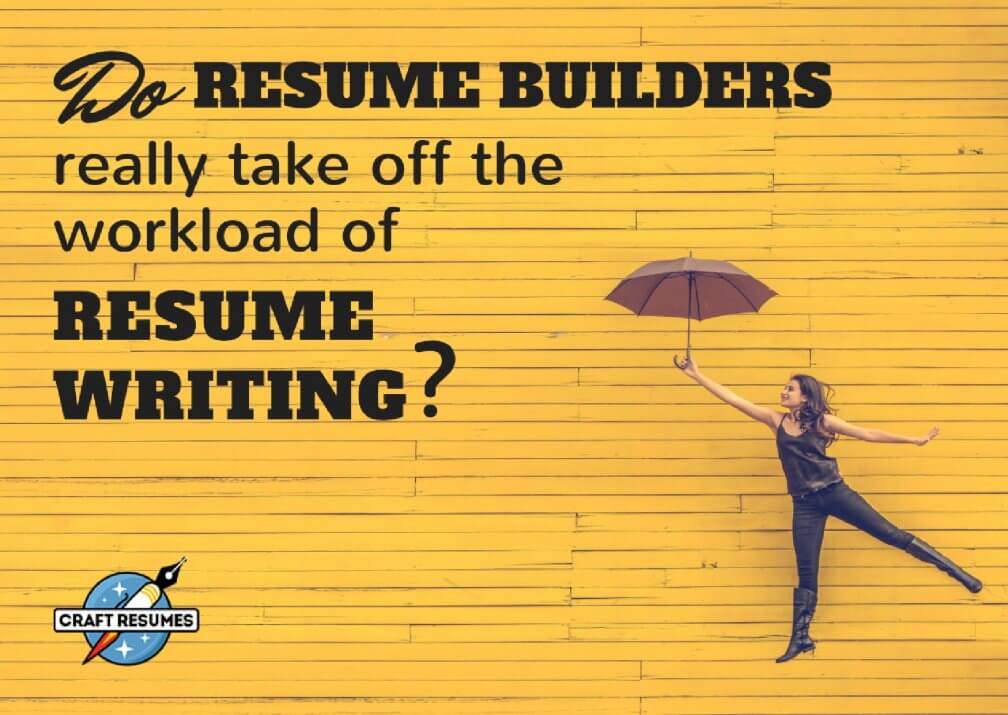 Resumonk Review:
If you are having a hard time trying to find the best format for your resume, then this is the right service to pick. There are several templates available that you can pick from based on your job application, personal preferences, and professional needs.
Picking the right format can be overwhelming. This is why there will be a team of professionals who are ready to help you pick the right one. You can choose to have your CV written in PDF format or have your photo uploaded. Everything can be fixed and adjusted to fit your requirements. The available samples will help you imagine how the final version of your CV will look like.
Moreover, you will also receive a professionally written cover letter in the same template. Your job application will be to the point because an expert knows how to create it in the best quality.
No signup is required. Just submit your request and you will soon receive a professionally written resume that will immediately improve your chances in the job market.
You will receive a link that will allow you to share it publicly with others on LinkedIn and other social media platforms. You can either pick the free or premium plan to receive the resume you've always dreamt of.
Pros:
No signup is required.
Various templates available to choose from.
Professionally written cover letter in the same format.
Cons:
The free plan allows you to create only one CV.
VisualCV Review:
Your resume is your first and probably only chance to show your employer what you are made of. A poorly designed and written CV will give an impression that you are not competent enough since you haven't given it enough effort.
Writing a professional resume is not easy. Unless you are an expert, you might get overwhelmed by the number of tips and formats available. Your future is on the stake. This is why you need to make sure that you are leaving it in good hands. This is a reliable service that can build your resume and customize it to make sure that it fits with your criteria.
You will be able to save, download and share your resume for current and future interviews. You can even easily edit your CV on your mobile device.
This resume maker allows you to prepare different versions for various applications, job interviews, and occasions. You also have the opportunity to create your resume in different languages. You can follow up with the progress of your CV. You will get notified every time your resume is viewed or downloaded. You can easily join millions of other applicants who chose to trust this service with their professional future.
Pros:
Professionally written resumes.
Easy to customize formats for various applications and job offers.
The ability to keep track of your resume every time it is viewed or downloaded.
Cons:
You can't have a Word version.
Table of Contents:
Editor's word
Do resume builders make resume writing easier? by Jennifer Bouley
Case studies
What Recruiters Think of Resumes Created Using Popular Resume Builder Apps
Should I Use Resume builder to Get my Resume Noticed?
How to handle every Online Resume Builders Challenge with ease using These Tips
Resume Builders Evolution: From Builded in Word to LinkedIn Resumes
Expert wisdom
Interview with Maria Cordi
Interview with Laura Garbers
Interview with Sumit Kishore
Interview with Caroline De Kimpe
---

---
Do resume builders make resume writing easier? by Jennifer Bouley
Writing resumes for even the best of writers can present its challenges. However, with the right insight and knowledge, along with correct targeting, formulation, and understanding the perspective audience, you can have a resume that gets you noticed by the right person.
With the world of internet, you can have thousands of options available to you from samples, professional resume or CV writers, and online software that helps you to construct a perfect resume. So how to you evaluate which process is best for you and your situation?
Understanding how a resume builder works
An automatic resume builder is essentially a document scanner that uses processes to help you choose better words to write with while suggesting various phrases based on your chosen field of work.
Resume builders also require that you take part in the process, which means that you should have a good understanding of what information to put forth to make your resume stand out amongst others. Resume builders can also help prepare an easy to follow formatted resume.
Another thing to keep in mind when using a free online resume builder is how current the format is, as suggestions on what type of resume is the best can change quite frequently.
Resumes also should be adaptable to the scanning processes that are used with applicant tracking systems. When picking a resume builder, you need to make sure that you get one that is easy to update and will supply you with a document that can be edited.
Advantages and Disadvantages
When determining if you should work with an automated resume builder lets consider some of the pros:
Formatting – When you use an automated resume builder one thing for sure is that your resume will often come out looking organized and professional. The font will be consistent, there should be limited inconsistencies, and the information will be displayed in an easy to follow format. Many resume builders also provide you with various templates to choose from.
Easy to use – When it comes to using a program that helps you to go through the resume writing process, it can take away the daunting task of where do I start? Resume builders are often built with information as to what needs to be included in the resume and how much information should be included. Some resume builders might even provide you with samples of what a resume should look like content wise when you have completed your document.
Industry specific – Resume builders can also provide you with predetermined resume formats that are specific to your industry. For example, if you are an engineer more comprehensive resume builders might have suggested phrases and formats for you to choose from based on your industry.
When it comes to determining if you want to use an automated resume builder, there are cons to consider as well:

What to say – Since the resume builder is run by a computer, it is not a person and will not be able to provide you with what to say all the time. You will need to be able to write convincing statements that speak to your work and what you will be able to provide the employers with. While resume builders can be a great resource when it comes to general statements and some industry specific statements, it will not always be able to provide you with how to highlight your most crucial points. For example, if you worked on a company-specific project and brought about dramatic and progressive results and are not sure how to state it, the resume builder might not always have the best answer for you.
General statements – When using an online resume builder, you need to be careful not to depend on it too much. Your own judgment needs to come into play. This means that you will need to take the time to ensure that your resume does not come across as being like the samples on the website!
Industry communication – For industry specific communication and phrases you will need to be an expert in this aspect. While an automated resume builder might have examples, which include several statements of your industry, they could be too general or might not speak directly to the company and the work you did. With this being said, your work descriptions for the majority will have your expertise and knowledge. This is where sentence structure and the point you want to portray to the reader might become challenging.
When it comes to working with an online resume builder you need to know what areas you are struggling with and what areas you are good with.
If you triumph in content, but struggle with formatting, then an automated resume builder might be for you, if it is content that you struggle with then working with a professional resume writer might be an avenue you want to explore.
---

---
What Recruiters Think of Resumes Created Using Popular Resume Builder Apps
Prepared by Carlyn Rumohr
After graduating from University with a shiny Bachelor's Degree in Business Administration with a Human Resources concentration I thought I was ready to take on the world. I had a degree, I was 22; how hard could getting a "real job" be? It took me 117 versions of my resume, 23 interviews and two whole years before landing a permanent role.
I considered changing careers, working as a server forever and selling myself short in my ambitions. I continued to fire out resume after resume and received continuous rejection back… or nothing at all. I kept wondering what I was doing wrong? Sure, there was room for improvement.
But let me rephrase. What was I doing right?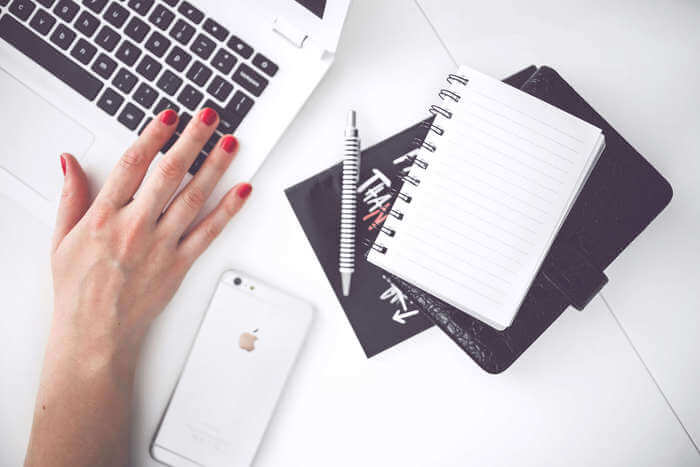 As it turns out, I was a candidate among hundreds with a basic resume I had created on a resume template. I fired it off to every open job position with the keywords "Human Resources" in the title- sometimes even if they didn't.
Here's what I learned: if you want to stand out in the job market you have to be an individual. Nothing about my copy and paste resume was unique and more than anything it lacked a voice. My voice. I was using canned phrases that I thought sounded professional. My resume looked like everyone else. I sounded like everyone else.
Now, in real life in my "real job" I have gained more insight into what recruiters really think about resumes created using resume templates.
You Are Not a Template (a.k.a.Who Are You As a Candidate)
On days that I screen countless resumes it becomes so obvious when candidates are using resume templates. If a resume template site advertises "No Writing Needed" or "Resumes That Write Themselves" be wary. Who are you as a candidate when a resume robot wrote your content for you?
I'd rather individuals took the time to stop and think about what truly makes them stand out as a candidate. Templates don't always offer the ability to include the accomplishments and projects that truly define who you were within an organization and what mark you left there.
This is one area I struggled with when I was first applying for jobs. I used the same resume for all the positions I applied for. It was a very basic template I found on Pages and, as you might suspect, was not unique at all. I filled in the required boxes – job, year, company – and off I went.
Create Your "Brand"
Think of your entry into the job "market" as an opportunity for marketing yourself to potential employers. If I see a resume and cover letter that are cohesive in design and formatting it really stands out for me. Keep in mind your industry and the level of professionalism required. If you are in a creative industry you may have greater leeway in this area.
When I "rebranded" my resume I started to get real traction as a candidate. Resume templates can be great for ideas but take the time to create your own formatting. Keep it consistent across your documents. Your resume, cover letter, and reference documents should have a sense of cohesion in font choices, colors and headers.
Use Reverse Chronological Order
It's true, recruiters will spend anywhere from 5-10 seconds deciding whether or not to further screen the candidates. If your resume is not easily scanned in this timeframe it could lead to you being unnecessarily screened out. Not all resume templates use the chronological format. Make sure that your resume can be read like a story of your employment from most recent to past positions.
It can be frustrating to a recruiter if a candidate's timeline simply does not make sense. Take time to ensure that your dates are in order and are easily legible at a glance. When dates and employers are left-justified it makes scanning a resume a breeze. I can tell within seconds if a candidate is someone with relevant qualifications that I'd like to learn more about. Having your work history straight forward is crucial.
Numbers, Percentages and Stats, Oh My!
Anything you can quantify in your resume is gold. Resume templates may or may not prompt you to include your accomplishments. Wherever possible demonstrate improvement you have made with percentages, reductions in costs, outcomes etc. Your resume will be heads and shoulders above others that lack this detail. It's easy to include strong adjectives but measurable and tangible evidence truly demonstrates results.
Uncluttering Is Key
Go easy on bold, italics and underlining. It may seem like using formatting can really help to highlight important dates and ideas but keep in mind, less is more. I've found resume builders to be helpful for organizing space. If you're going to choose a template for inspiration, opt for a simple, uncluttered format.
Read Your Target Job Postings!
The first time I attempted to get a "real job" I trusted that my template would do the trick. I skimmed over it, I thought it looked presentable and then proceeded to fire it off in every direction. I can't stress enough how limiting it is using a resume template for this aspect of your job search.
The biggest thing I've learned is that resumes must be tailored for each and every position you are applying for. It is time-consuming but so worth it. ATS systems scan uploaded documents for target keywords and systematically determine whether or not a candidate is a match.
Sometimes it's best to just scrap everything and build it back up again. You deserve the best resume possible. Creating an original resume is hard work but trust, it's worth it.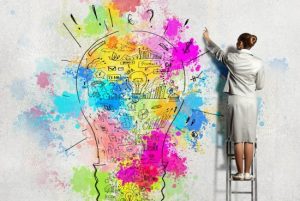 How to Handle Every Online Resume Builders Challenge with Ease Using These Tips
Whether it is creating one from scratch, hiring a professional resume writer or using a resume builder, the choice is dependent on experience, time and budget.
Read me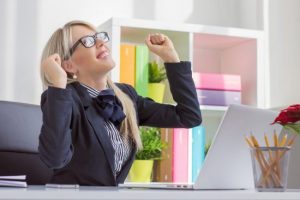 Should I Use Resume Builder to Get my Resume Noticed?
Are you wondering if an automated resume builder is for you? Or are you wondering if you should consider using a professional resume writer to help you out with creating a resume that will get you a job? If so, this article is for you.
Read me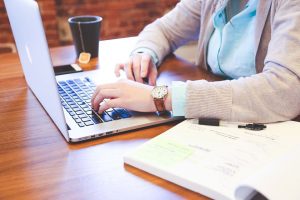 CV Builders Evolution: From Builded in Word to LinkedIn
In order to understand this a little better why don't we look at the history of resume builder and how resumes have evolved.
Read me
---

---