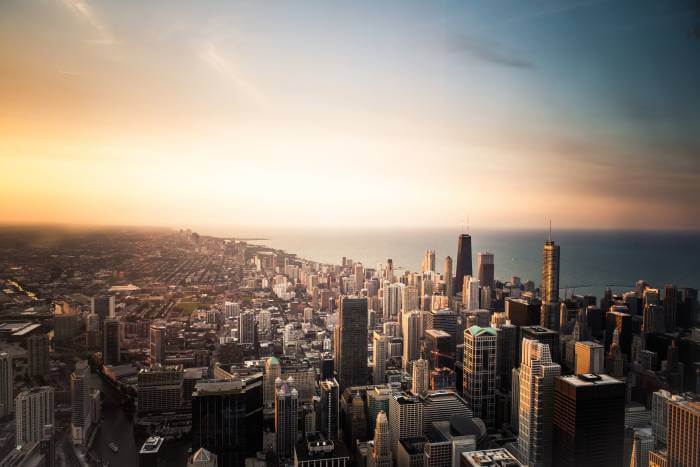 Resumes
What if cities had a resume? Chicago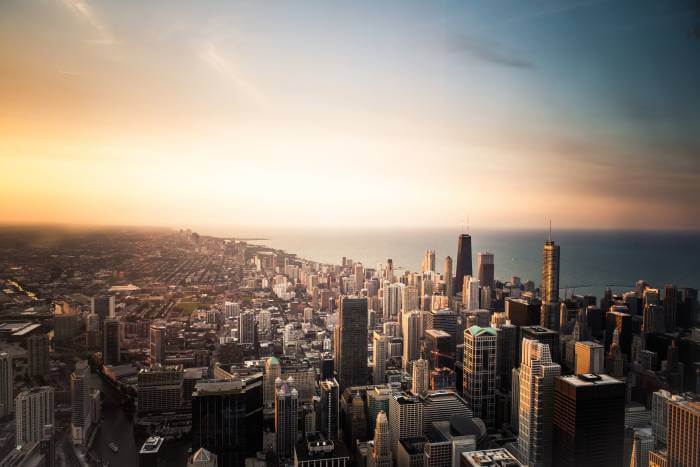 Courtesy of "Kevin Young" from unsplash.com
Share this infographic on your site!
Embed this infographic on your site!
If cities had resumes…. Would Chicago have a chance if it was job hunting? Strong experience in transport and finance, but a sordid criminal past that might ruin its chances…
Here's what we think Chicago's resume might look like. If you think it has a good chance, let us improve yours with our professional resume writing service.
The City of Chicago: Resume
---
3rd largest US city, hub for finance, commerce, and industry
CHICAGO ILLINOIS

Phone: (312)-744-3334| Email: [email protected]
Website: http://www.cityofchicago.org/
Address: 121 N Lasalle St #507, Chicago, IL 60602
Summary
---
An international hub for finance, commerce, and industry – with major plays in biotech, manufacturing, publishing, and food processing– the Windy City offers New York amenities at Mid-Western prices.
Awards
---
World's first Skyscraper


The Home Insurance building was the first to use a structural steel frame, advances necessitated by the marshy land in the city.

World's tallest building


The 1451 ft. Sears Tower, built in 1974, was the world's tallest building when completed.

106 yrs without a World Series


The Chicago Cubs are the only major league baseball team to go so long without a win.
Work Experience
---
FINANCIAL ANALYST – Jackson International- Chicago, Illinois – Nov 05 – Present
Home to 4300 financial trading companies, Chicago generates nearly one quarter of the world's derivative trading volume. This is twice as much as New York and as much as all the European exchanges combined. The financial trading industry generated $12.4 billion dollars in output in 2014 alone.
BOOTLEGGER – Chicago Outfit – Cicero, Illinois –1920 – 1933
A criminal record check would pull up an unsavory period in Chicago's past during the Prohibition Era. Bootlegging may have started innocently enough by the average workers and businesses just trying to home brew a beer or two, but before long the profits involved caused violent competition over control of the industry. Gangsters like Al Capone made millions, bribed officials, and terrified witnesses, before finally getting sent down by the IRS.
LOGISTICS & TRANSPORTATION MANAGER – Illinois – 1848 – Present
In 1848 the Illinois & Michigan canal connected the Atlantic to the Gulf of Mexico, via the Great Lakes and the Mississippi river – from then on, Chicago's transportation supremacy has never been doubted. In the same year, the city saw its first train. Today Chicago is a major hub for rail, road, water, and air transport, handling over 1.6million tons of air freight and goods a year.

As well as nation-wide transportation, intercity improvements saw the city being raised by 5 feet – rolling buildings and even whole streets to their new positions – to improve roads and install a sewer system.
FUR TRADER – Fort Dearborn, Illinois – 1780 – 1830
Starting as an outpost by Lake Michigan, the first non-Indian settler, Jean Baptiste Point de Sable, was a fur trader. Companies and individuals, American, British and France, competed for the fur trade around the Chicago River. In 1808 the American Fur company was formed, dominating the political and social landscape of the town, and ruthlessly buying out or undercutting the competition. As more white settlers arrived, the Indian settlements and thus the fur trade dwindled. In 1833, the town of Chicago was formed with 200 people. Just four years later, it would become a city.
Education
---
NUCLEAR PHYSICS – University of Chicago – Illinois – 1942
The University of Chicago was the location of the very first controlled nuclear reaction – the top secret Manhattan Project