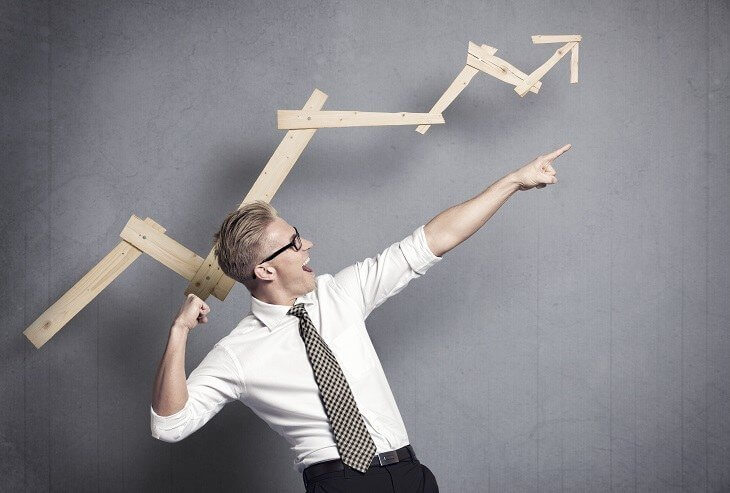 Effective Workforce Transition
Success is an abstract goal that everyone wants to pursue in their entire life no matter what happened. It depends on different individuals that they will have different definitions of success. Most college students believe the transition from college to workforce will be a turning point of life that they desire to succeed in. Therefore, hard skills, soft skills, and experience play an important role in helping these students to facilitate their transition to workplace creatively and successfully.
Being expertise in job skills or hard skills is undoubtedly an important factor in succeeding in our career. Most of employers cannot deny the essence of hard skills when they recruit new employers to work for their companies that they look at applicants' resumes and university degrees first. We cannot apply for jobs without them. For example, if one company is recruiting for an accountant position, it cannot look for a cosmetology degree. Therefore, while enrolling in a colleges, students should be sure of their desired careers and set up degree plans to know where they are and where they are going to. Making sure to have right credit hours will be helpful for them to save time and money to graduate and get ready for jobs. It is also a good idea to widen knowledge that relates to their major. The more they excel in their major, the more they are exceptionally distinguished from other people. However, it is not a wise choice to focus only on their majors. Challenging themselves and mastering other study fields can support their main majors. For example, if a student enrolls in classes to get a psychology degree in addition to nursing degree, he or she will know better his or her future patients' feelings and emotions. Those students who possess two or more degrees are usually superior to those who earn only one degree.
If technical skills assist students with impressing their interviewers, soft skills are such great tools that give them seats on jobs and promotion. According to current statistics, 77 percent of employers consider soft skills are as important as hard skills. Some of soft skills that every student needs and employer looks for are communication, collaboration, adaptability, and problem-solving skills. In the environment of workplace, communication helps students express themselves well, persuade other people, or even explain to a team member what they need. Moreover, employers often look for applicants who possess the ability to work in group. They are supposed to be sometimes a leader, sometimes a good follower, meet deadlines, and cooperate with others to achieve a common goal. In addition, it will be a bonus point if students have passions for learning and stretching their skills to adapt to changing needs of organization. It also attracts recruiters when their applicants have the ability to use creativity, logic, information, and available sources to solve the problems. However, the question is: How can they prove those soft skills to their employers? Actually, they should show, not just tell those skills on resumes or cover letters. Resume writing skill is important. Impressive resumes can attract their employers. Students can find many valuable sources of how to write first resume including visiting webpage entry-level resume for further reference.
In addition to soft skills, experience in students' majors is also what the employers are seeking for. Nowadays, when college students graduate and apply for jobs, most of companies that they apply for require at least two-year experience. In fact, knowledge that students earn from colleges is not enough to enter the workplace. There are many things that colleges do not teach students, so they have to learn on their own and practice outside of school to gain experience. It is believed that when students practice, they can learn how to do their jobs better after committing a variety of mistakes. After that, they become experienced professionals in their jobs that they can hardly do anything wrong at work. As a result, it is essential for them to have experience for the preparation of workforce transition, which is another world differing from college. In fact, while they are in colleges, they can boost their experience by taking part in voluntary programs or applying for internships of institutions that relate to their majors. Not only do these activities help students impress their employers with experience, but they also gives them general pictures of how their future careers look like. Once they have experience in their majors and understand them better, they will feel confident in their workplace and enjoy their jobs.
With the high competition of today workforce along with the nonstop development of our country, hard skills, soft skills, and experience are college students' best preparation for their successful workforce transition. This transition, one of the important stages of life, marks each student's growth to set their foot into a completely different world from schools. Life is unpredictable; therefore, mastering those skills will facilitate students' careers and be a ladder to their success in the future.
---
Bao Bui 
A Creative Workforce Transition Scholarship participant.

"I am recently an international freshman with a deep interest in nursing. One of my favorite hobbies is helping other people. I am also currently a volunteer of a nursing home and a community hospital near my house. When I was a little girl, I admired doctors and nurses so much because they are use their hands to take care of other people. As a result, now I also want to use my hands to help other people in need. My favorite quote is "We only have what we give!"
If you need cv editing service don't hesitate to contact us.