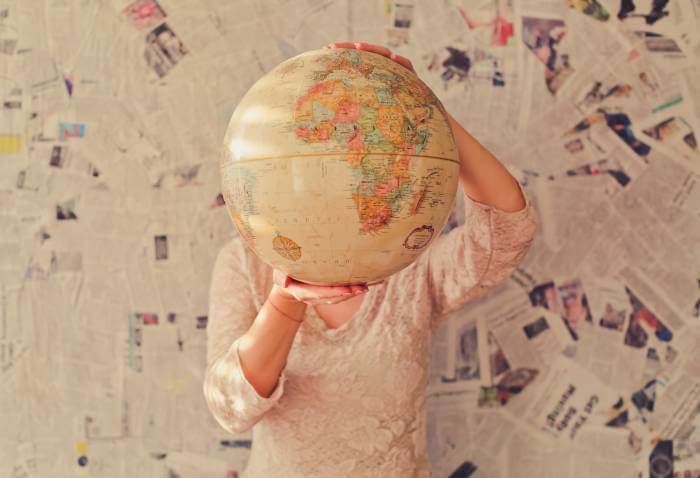 Career
Everything You Should Know About Getting a Job Overseas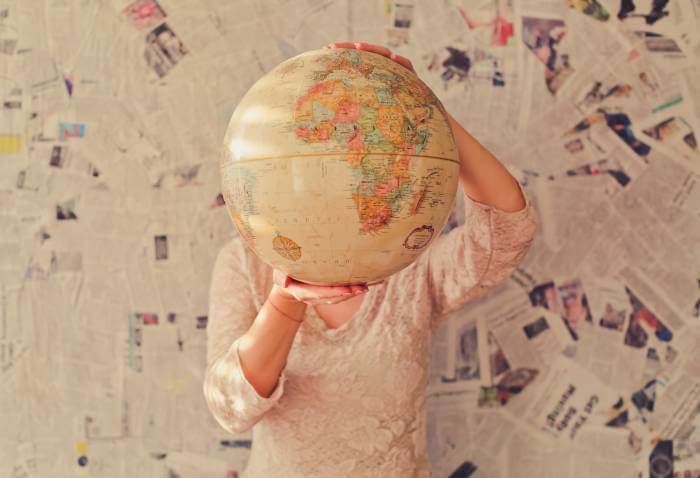 Courtesy of "Slava Bowman" from unsplash.com
Getting a job overseas can open new doors of opportunity for you. Whether you are planning to apply for an available overseas employment or assigned as an expatriate, overseas work can become a wonderful and fulfilling experience. There will be challenges to overcome particularly in language and communication. But overall, it will be an adventure as you will find yourself immersed in the traditions and practices of a new culture.
People want to work overseas for a variety of reasons. If there is job scarcity, people will look for employment elsewhere. The Philippines main export is manpower. The unemployment rate is high at 6.1%, so many Filipinos work abroad in order to support their families back home.
For some, they want to raise their families in a more progressive country. Australia averages over 100,000 migrants a year. They comprise skilled labor and represent people who want to experience Australia's way of life and higher standard of education.
Then there are the expatriates who are assigned by their company to manage the overseas operation of its offshore unit.
If you are planning on getting a job overseas, there are a number of things that you need to know:
1. What is Your Purpose for Getting a Job Overseas?
If you have a family, you may be separated from them for at least 2 years.
Many companies do not allow overseas workers to go home even for special holidays like Christmas and New Year. The loneliness will bear down on you even if you are earning comparatively higher income.
If you don't have a family, you may be on your own for the first few months. Adjusting to a new culture and the process of unlearning old behaviors and learning new ones will be difficult.
You have to uncover your deeper motivations for getting a job overseas so you can commit to the process.
2. Do you Have Enough Funds?
Applying for overseas work can be expensive. You may have to renew your passport and if your intended destination requires it, you will have to apply for a visa.
If you are planning to work in Australia, you may have to hire a Migration Agent to guide you through the process. Australia has one of the strictest Migration Laws in the world.  It will be difficult to have your working papers approved without a Migration Agent.
There are some employees who will not cover your cost-of-living expenses other than transportation. If your home country requires you to remit a percentage of your income a month to your beneficiaries, you may need some cash to keep you afloat for the first few months.
There may also be other fees that you need to cover such as pre-employment medical exam, pre-departure orientation and processing expenses.
3. What Particular Job Will You Be Looking For?
There will always be demand for skilled labor overseas. If you want to know which jobs are in high demand, you can contact the local embassy or do a quick online search. If you want to find a job fast, it's best to apply online and do your research well.
Review the list of jobs that are high in demand and check if any of these skills fall under your competencies. Assess your qualification versus the stated skill requirement for the job. Then try to find out what the salary is or the average wage rate for the position.
Use these figures to determine if the decision to work overseas will be worth it by conducting a simple Income Statement. List down all the expenses you have in the month including overseas remittances then deduct it from your gross income. You should also deduct the appropriate taxes.
If your After-Tax Income is not enticing enough, look for another skill and run the same qualifying process.
4. Do You Have a Destination In Mind?
Another way is to determine your ideal destination and research on available employment opportunities and requirements.
Some people look to work in countries where they have relatives so they can save up on board, lodging and have a support system. Then there are those who look for work in countries where they have a contact inside a company.
Each host country will have its own set of employment processes and procedures that you should know about.
In any case, make sure you can be conversant in the primary language of the country. If you want to work in Russia or Germany, you should take a few years to become proficient in their language. And of course, learn all you can about its culture and traditions.
For international work, you should at least be certified as Level 8. This means you can read, write and converse fluently in a foreign language.
5. Where Will You Find a Potential Employer?
There are many potential sources of overseas employment:
Overseas Employment Agencies. Check with the authorized government agency for its list of accredited overseas employment or staffing agencies.
You can check their website for job openings or visit their office for a walk-in application. These agencies can get quite busy during the day interviewing, screening and processing applicants. But with a little luck and patience, you could be interviewed and tested after submitting your application.
Always bring at least 2 government ID's including your passport, 2 ID pictures, your birth certificate or marriage certificate, updated Curriculum Vita, scholastic transcript of records and copy of your diploma.
Online Sources. There are also websites that can match you with companies looking for overseas workers. One of the best is Monster.
After you create an online profile, Monster will look for the right fit employer to match your skills and requirement. It will send you an e-mail notification on clients with interest and those who plan to actively pursue you.
Direct Application. You could also make a list of companies you want to work for then log on to their website and fill out an online application.
If they are interested in your application, they will set you up for an online interview and preliminary testing before proceeding any further.
Companies are more open to the idea of hiring overseas workers to reduce costs while capitalizing on available talent.
Referrals. One of the best ways is to go through your network of contacts and see which ones can be a powerful referrer.
Write to the person and invite him or her for a quick online chat and see if he or she is willing to refer you to the company. If your contact is an expatriate in your country, invite him or her and sound out ideas.
A referrer can connect you directly with the decision makers in the company.
Rough It Up. If you are an adventurer, you can pack up your bags, fly to your country of destination and see if you can land a job there. Some people fly as tourists first and test the job market. If they can get a solid offer, the prospective employer can help them land a work visa.
If you plan to rough it up, make sure you have enough money to tide you over for at least 6 to 9 months.
6. Do you need to submit a CV or a resume?
Before choosing between resume or CV writing when applying for a job abroad, read the following information.
CV is the short form of Curricullum Vitae which means "Course of life". A resume is a shorter version of a CV that includes more information about the things recruiters want to see. Usually, recruiters prefer to receive resumes, because CVs tend to contain informations about the applicant that they are not interested in knowing. Resumes are much shorter (one or two pages long) and they are more focused on the work history and duties.
Most recruiters don't have time to read a long CV, and that's why they pay more attention to resumes.
7. Do you need a cover letter? 
A cover letter is often referred as a letter of introduction to the potential employer. It's the first document that establishes a relationship between the two parties. Most of the time, if you are applying for a job online, there's no need to submit a cover letter. For example, if you want to aply for a job using your LinkedIn profile, you should pay more attention to customizing your online resume, rather than creating a cover letter.
If the employer specifically mentions what they want to receive in the job application (resume, references, etc), you don't need one.
Nonetheless, in some cases, a good and well written cover letter can make the difference for your application. A cover letter allows you to tell the prospective employer why you are the right candidate for the job.
Conclusion
Getting a job overseas can be a start of a beautiful and rewarding life for you. As with all new endeavors, make sure you can stay committed to your plan to work overseas and have no regrets with your decision. Once you are on-board, there should be no looking back.
---
Guest Author Bio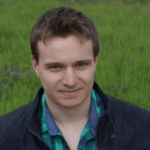 Felix Tarcomnicu
Felix is a virtual assistant at OutsourceWorkers.com.au. He often blogs about careers and businesses.
cv editing will help you to find job overseas.