CV Builders Evolution: From Builded in Word to LinkedIn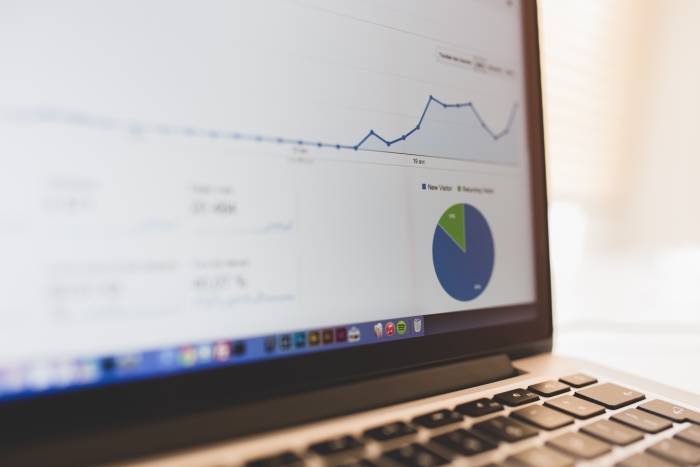 Courtesy of "Luis Llerena" from unsplash.com
In order to understand this a little better why don't we look at the history of resumes and how they have evolved. The first written curriculum vitae is said to have been written by Leonardo Da Vinci in 1482. It wasn't till the 1950s that CVs were accepted by employers to help position you for a job role. Then as technology developed so did the change in resumes. In the 1970's CVs were being typed and looked more professional and in 1983 Microsoft word launched.
This allowed individuals to create their own resumes and build on a method that some still use today known as a traditional CV. However, in the 80s it seemed the curriculum vitae had officially died out. It wasn't until the internet in the 90s that the resume seemed to be the method to help job hunters get noticed again. In 1994, Monster started and Career builder was created, this helped with resumes being sent out via email. As the web developed in 2003 LinkedIn emerged and new advances like YouTube CVs. So job candidates could have more of a online presence and employers could notice them even before a CV had landed and be headhunted. LinkedIn started in 2003 and acts a portal that reads like an online curriculum vitae. LinkedIn profiles include a profile photo, current job title, a summary, work experience etc. What makes this different to a traditional CV is that your colleagues can recommend you and also endorse any specialist skills you may have. Like team work, project management etc. This type of platform allows anyone to see your LinkedIn profile and if connected to any mutual connections and you are actively seeking a job you can get headhunted on LinkedIn.
Visual/Digital resumes are something which are being used more and more to help attract the right opportunities. A visual CV may include a CV on platforms such as Twitter or Facebook or an infographic curriculum vitae. This form of CV may be especially helpful for those who belong to creative fields who need to set themselves apart from the crowd. A traditional CV can be presented as a Word document or a PDF. Sections include Personal details, which are your Name, address, email etc. Personal/ career profile which is a summary of who are you what you are looking for and what makes you a unique candidate. Achievements or Key skills section looks at key professional or personal achievements you have made that you want to display. A key skills section looks at particular key skills needed that help preform a role like Team management, etc. Work experience details the different places you have worked including paid or unpaid work. There are various formats of a CV these formats include performance, functional, targeted, specialised etc. There is no wrong or right format for a traditional resume but each one has a slightly different layout. A performance based CVs focuses more on your individual performance in a job role and shows your major achievements. This can be helpful for people who want management roles or need to demonstrate leadership. Whilst a functional CV is reflecting more on the skills required to do a particular job role. This is great for specialist job roles in fields like science or IT etc.
Pros and Cons of CVs Created Online
Some of the pros for having an online CV is it can represent more of your own individual personality this is especially important in creative roles like art director, graphic designer, brand specialist etc. You can be headhunted through the power of social media. You already have online presence and thus are keeping up with current trends in today's job market. Recruiters who are sent a traditional CV will check your online presence too. So it's important to have a LinkedIn or visual online CV. Cons of an online curriculum vitae is can only be seen digitally. Also visual and video CVs may not work for all professions. The digital curriculum vitae could reflect too much of your personality which may put some employers off from calling you for an interview.
Pros of a traditional CV is it looks professional and you can privately share your CV with specific recruiters etc. As it's not online it can be seen on paper.
Cons of a traditional CV It's just one format and although can be shared via email etc. it isn't unique. Everyone may not have access to your traditional CV but if you are on LinkedIn etc. they can still read a little bit about you.
So what CV shines brighter, online CV or a traditional?
Well this is partly down to how much effort and creativity is put into the method you choose. While job hunting it's always better to have both types of CV. Because this increases your chance of being noticed by a potential recruiter or employer. And although technology is advancing some recruiters still prefer you emailing them a copy of your personal CV. It shows you have still taken the time to market yourself traditionally whilst maintaining a professional online platform. Just remember which ever format you follow to keep it professional so that you can be called for an interview and impress people with your skills and knowledge. New formats of CVs like video CVs are great but all employers and recruiters are really looking for is quality candidates. So if you can display this is in your curriculum vitae this pave the way for success in your job hunt.
---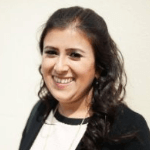 Soma Ghosh I am a passionate careers coach who enjoys helping people with bespoke careers advice and guidance. I enjoy blogging and have my own blog thecareerhappinessmentor.com. I also run my business helping women find their dream job and career and am keen to help and support anyone who needs support with business coaching.
---