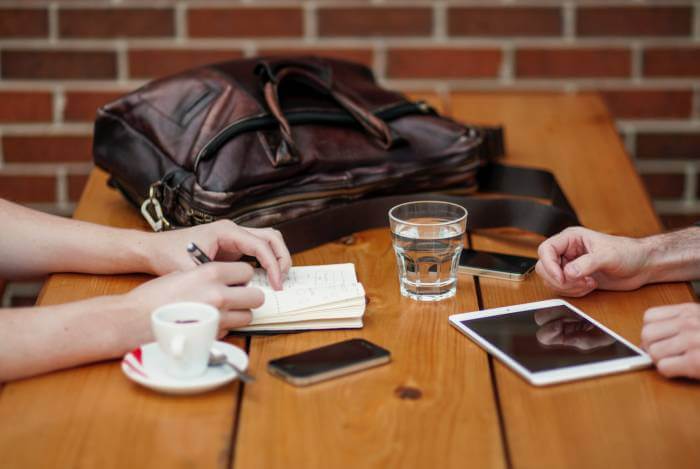 7 Things You Should Never Say In a Job Interview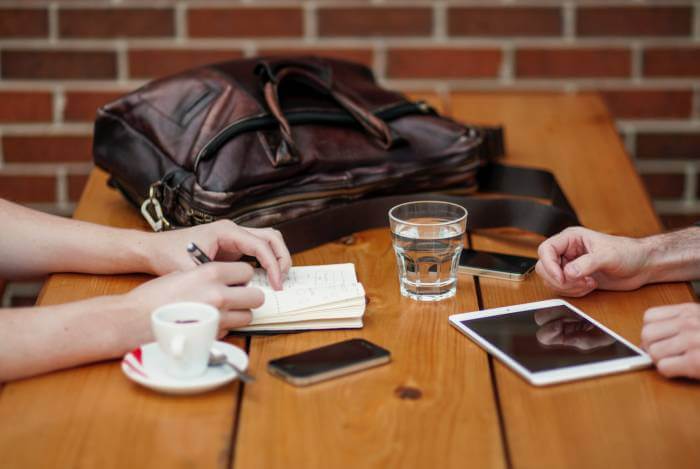 Courtesy of "Alejandro Escamilla" from unsplash.com
Getting an interview call is an achievement in itself. However, most people get nervous thinking what they would say in and after the interview. They prepare rigorously researching about the company, preparing answers for all possible questions that might be asked and even prepare few questions that they would ask to the HR-manager.
There are certain things that shouldn't be said in a job interview even if you really want to. Focus on the skills and qualifications that make you a perfect fit for the job and steer clear from sharing your opinions on things irrelevant to the interviewer. HR isn't interested in your personal life. They have too many candidates to consider and too little time to hear about the less important stuff. What they are interested in knowing is why they should hire you. Now we are not discouraging you from asking questions or stopping you from communicating openly with the interviewer. In fact, it is very important to ask questions, but the questions you ask and the things with which you respond should be right.
What are these irrelevant things or the less important stuff? To help you out, give a miss to the following questions / phrases to maximize your chances of landing a job:
1. Sorry, I am late.
What's the first rule of any job interview? It is to be on time no matter what. Leave from home a little too early if you have to but make sure you reach the place on time. Nothing ruins your chances more than wasting your HR-manager's time or making them wait.
2. What do you do around here?
Do your research thoroughly on the company. Read carefully the job roles and responsibilities of the job you have applied for. Do your homework before appearing for the interview by studying carefully about what the company is into. These days everything you need is available on the internet. So, this should not be a problem. Never walk into an interview unprepared. If you go unprepared and don't know what the company does the HR will sense it in no time. Ultimately, you are giving them a message that maybe you are not excited or interested in the job.
3. Can I take this call?
Switch off your phone or put it on silent and leave it in your bag, car or at home if you have to. Answering a phone call or responding to a text message during an interview is rude and gives an impression that getting hired isn't your top most priority.
4. How much will you pay me?
Salary discussions should be reserved for the last. In most cases, interviews are conducted by someone from the department for which you have applied for who is there to judge your skills and answer your questions related to the job role in question. Salary discussions are left for the HR people to take up which either happen in a separate interview or after you are shortlisted for the job role. Bringing up the topic of salary early gives out the message that you are only there for the money and not for the kind of work involved in the job.
5. My current boss / company is awful.
Not everybody likes their bosses or company but that doesn't mean you bring up personal differences in an interview. It is likely that you may be asked about your reason for looking for a job change. Don't take it as your clue to badmouth a boss or an employer. It only makes you look unprofessional. Whenever you talk about the current employer keep your tone neutral or positive. Focus on all the good things you learned at the job rather than saying negative things. The best answer you can give when asked about your reasons for the job change is to simply say that you are looking for a more challenging role.
6. What's the vacation policy?
Put yourself in employer's shoes. Would you like it if a candidate asked you how soon s/he could take a vacation even before getting hired for the job? The company is hiring because they have a need. Your role as a candidate is to prove why you are the right person to do the job. The moment you ask such a question, it gives an impression that you are more focused on what's in it for you? Just like the salary discussion, save the perks talk for later.
7. I don't have any questions for you.
When an interviewer asks you if you have any questions for him / her, always respond with a question. Nothing puts him off more than a candidate who has no questions to ask about the company or the job. While doing your research on the company, prepare some questions that you can ask if you really find it difficult to ask questions. If that doesn't help, stick to basic questions like "What do you like most about the company?" or "How your experience has been working with the company?"
---
Megha Raizada
A professional resume writer working with the premium job portal Naukrigulf. She has a keen interest in the global job market, but also loves to keep a track of everything interesting happening around the globe.