Order Resume Writer Service Online and Get a Job Right Away! Ask our resume writers and get a resume fitting to all modern criteria and noticeable among recruiters.
Most job seekers spend a long time on a resume, but still skip essential features of structure and content. To get a job interview and be hired in consequence you have to review your credentials within 1-2 sheets of paper. So, the information that you present on these pages must hook hiring managers and make them be interested in you.
Meet Our Resume Writers
Benefits guaranteed by Resume Writers
Spend 1 hour online to get result in 1 day
After placing the order we will arrange one-to-one interview with the writer via Skype, Viber or phone. The first draft can be delivered within 24 hours.
No hidden costs or cheap services
Affordable prices that do not influence the quality of the outcomes. We don't save on resumes writers wages as we understand the value of a pro.
Satisfaction guaranteed
We receive positive feedbacks from all over the world. The best quality along with a personal approach and professional support makes Craftresumes.com one of the internet's top rated CV writing services.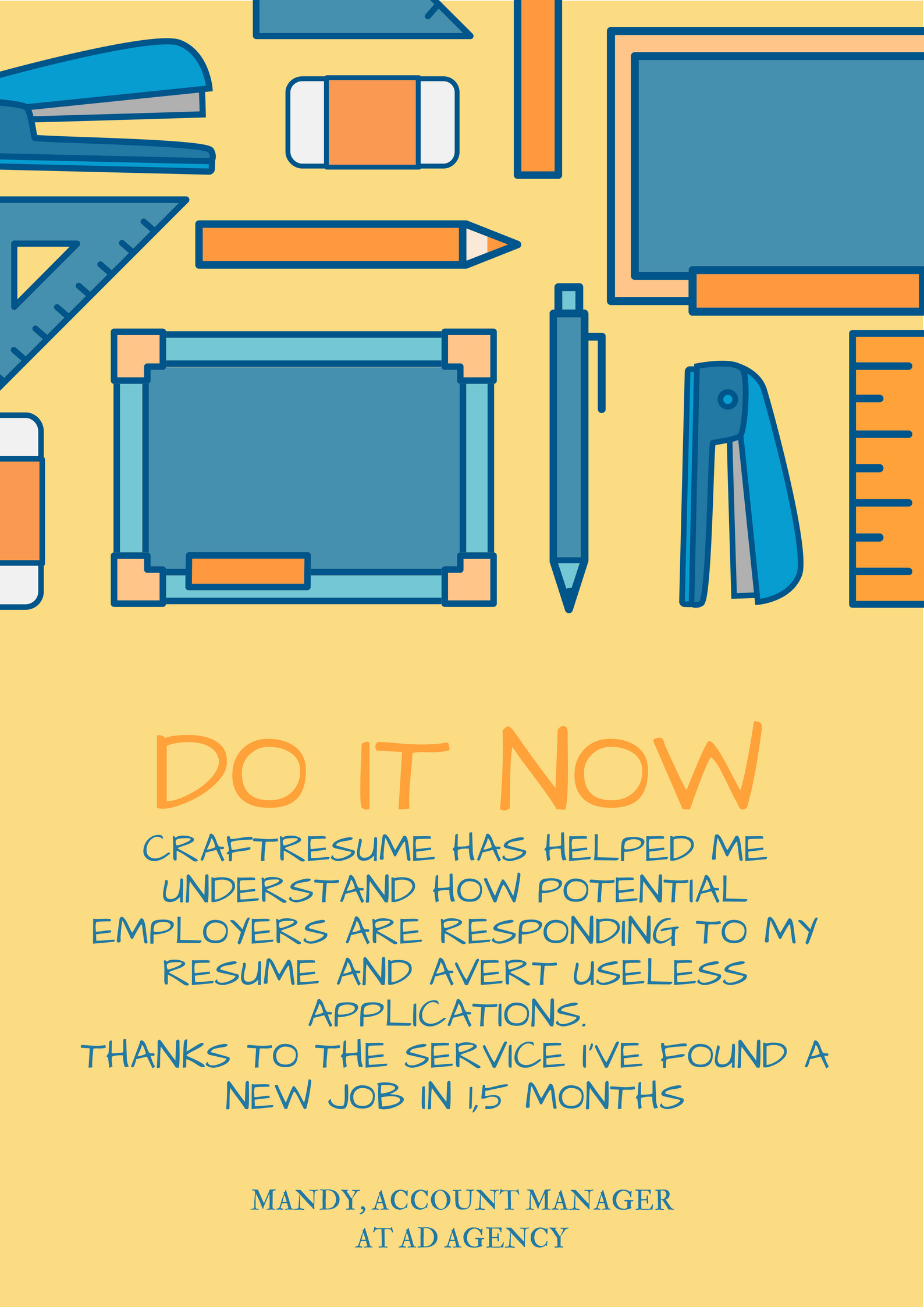 Professional Resume Writer FAQ
We offer you to cooperate with professional writers from our team because they have experience in many industries and are trained from different perspectives. Many of them have worked as recruiters and know what attributes modern job employers are looking. Writers of such high level can determine which format is the best for your professional history and job search orienting points. They will embody your experience, key skills, and qualifications in the professional resume that will hook recruiters for sure.
How will your resume writers learn my personal information? Do they keep it confidential?
To create a resume we need information about your qualifications in as many details as possible. To gather it, our clients have to fill in the questionnaire during the registration. We also arrange interviews between writers and clients to know our customer better and customize his resume. Craftresumes.com does not reveal private data to the third parties.
Why is it necessary to submit a professionally written resume?
The current employment market is extremely competitive. All job applicants are aimed to create the most noticeable resume and be in the winning position. So, if you want to be called for the job interview and get the position of your dreams, you have to craft a resume that will show you as an exceptional candidate. Our professional resume writers know the peculiarities of all resume formats depending on the position you apply for. They can present your qualifications correctly and create a professional resume that will worth attention of hiring managers.