EMT Resume Sample, Examples (Emergency Medical Technician)
An EMT stands next to the medical emergency staff to transport patients to hospitals that guarantee the best care for the victims. If you have completed your certification, it is about time to grow your career in the industry. Almost every other certified EMT has similar qualifications, goals, and skills so you need something extra to persuade the recruiters and that's a professionally written resume and cover letter for Emergency Department Technician highlighting all the reasons for the employer to choose you from the competitors.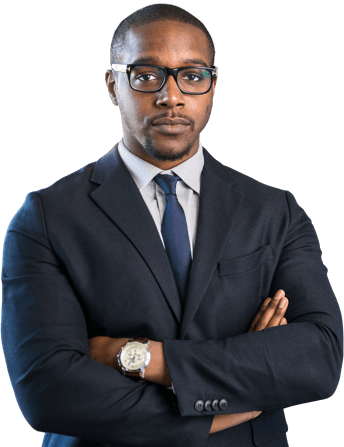 EMT Resume Objective
The first thing that grabs the attention of the hiring manager is your direction towards career goals and how you see it. It should be in best alignment with the job and company.
Hire our resume writers to craft a polished and professional job application with customized CV and Cover Letters with impeccable grammar and flawless designs.
Career Objective/ Summary
A certified and licensed EMT with 10 years of extensive experience providing emergency medical assistance to critically ill patients and injuries. I'm a compassionate yet very professional and emotionally fit individual well-liked by the patients and peers equally. My ability to handle stressful situations calmly, promptness, and a passion to build my career in healthcare make me a good fit for this profession.
Craft Resumes builds stellar CVs and job applications that are perfectly aligned with EMT job description including relevant filters and formats.
EMT Resume with No Experience
If you have just entered the professional phase of your life as an EMT then your resume should be powerful enough to stand out from the crowd. It should be potent in the sense of content and design so that the hiring manager is convinced to choose you from the pool of competing candidates.
Ingredients to include in an entry-level EMT Resume
Personal details –
Your biodata is very important for the employer as it consists of the ways to get in touch with you. Ensure to enter relevant and strictly professional details including your full name, contact number, email address, and location.
Career Objective –
As discussed, your objective should hit the target directly with concise and clear content.
Qualification –
Enter all the relevant academic details with major accomplishments
Skills –
This is a highlighting section of your entry level CV, therefore, make sure you enter relevant strengths to convince the recruiting manager
Volunteer Activity, Social Indulgence, and Internships –
In this section, you can add the bonus points of your profile if you have been associated with similar kind of organizations or activities.
Craft Resumes has experienced writers with excellent online resume builder reviews from around the world. Hire us to create a solid CV and cover letter for you.
EMT Resume Skills Section
Your skills are the strengths that help you land on the job. It is especially important for entry-level EMTs as they do not have any work experience so this section shows the employer your true potential and capabilities.
Major Strengths, Skills, and Certifications
Relevant License
Certifications
Excellent examination and screening skills
Feeding through peg and NG
Knowledge and proficiency in advanced emergency medical equipment
Excellent proficiency in trach replacement, suctioning, and vitals
Experienced in trauma, accidents, injuries, and environmental emergency
Hands-on experience with bandaging, and first-aid provision
Physically fit, good eye-sight, and interpersonal skills
Craft Resume takes pride in its team of certified professional resume writers who have helped a number of clients around the world with requirements like edit my resume, proofread the CV, or design a perfect job application. Craft Resumes has the right solutions for all of the resume writing needs.
Get unlimited nurse resume, emt resume, and nanny resume examples at Craft Resumes and customize them to land on your dream job.