Waiter and Waitress Resume Samples & Examples
To be a success waiter or waitress known to be brilliant at your job, you need a killer resume that blends your skills and work experience exceptional with excellent content as the sideline. These are the ingredients to look for in a waitress resume sample. Get your CV designed by CraftResumes.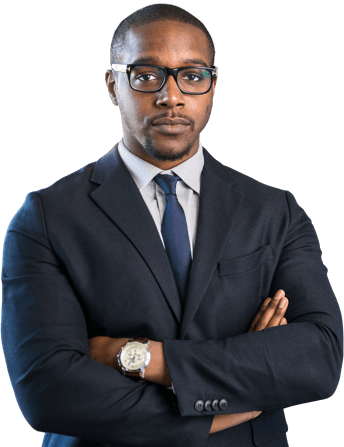 Waitress Job Description for Resume – What do the employers want?
A waitress is the one chosen to entertain the guests, take their orders, listen to them, and serve them the dishes. She's the one directly interacting with the people. Therefore, companies look for skills and expertise in the candidates that guarantee up to the mark delivery of their services. Whether required to serve customers at a hotel, events or social gatherings, a waitress is expected to:
Have experience in relevant industry
Provide excellent customer service
Possess multi-tasking skills
Be a good listener with excellent communication
Craft Resumes offers instant solutions for waitress experience resume customized according to the job details and requirements. So you do not miss another opportunity with an average or poor resume.
Waitress Resume Skills – What to Add and What not?
A formally structured resume implies that it is in line with the job requirements and eligibility details mentioned in the job advertisement. It is not at all necessary to add your entire history in every job application. Resumes with relevant skills and experience are preferred by the employers and most likely to be shortlisted.
SKILLS
Excellent communication to cultivate loyal and repetitive customer
Keen observer and listener with the ability to anticipate needs of the guests
Ability to multitask with coffee and beverage machines
A master in dealing with aggressive clients
Calm and patient attitude
Quick learner
Flexibility to work in any shift
We enable our clients to buy resume especially tailored to fit the job they want to apply for. To understand best, here's a resume example for a waitress with a winning skill set.
Waitress Resume Responsibilities, Duties, and Objectives
Confused about writing a good job application? Unsure of how to describe your career objective? Need a resume editor to screen your write-up?
Put all of your worries aside and let us craft a spectacular CV that's formally structured and potent enough to convince your potential employer. The following example shows how you can display your responsibilities, achievements and career objectives:
Responsibilities

Taking new client orders
Processing the order on the system
Working on beverage machines
Resolving disputes for excellent services

Achievements

Cultivated many loyal customer relationships
Was awarded best performing waitress for the year 2017

Objective

To polish my skills working in an interactive environment and achieve mutual growth.
Need Cocktail Waitress Resume? Get it Designed by Us
If there's an amazing opportunity for a cocktail waitress and you're unsure how you'd manage to get there, we bring you the best resume service online with premium formats and structures. We value your sentiments and therefore, offer prompt delivery in affordable services so you can get the job as soon as possible. Our all-inclusive CV writing services are carried out by expert resume editors who not only help you by proofreading your old portfolio but also craft it from scratch.
We offer easy order processing system, so you do not have to wait till you get paid. Just send us your details, requirements, previously written CV or cover letter (if any) and relax. Our final product will be delivered confidentially right in your inbox keeping your personal information safe with us.
Need Resume for Restaurant Waitress? No Problem!
Writing a good job application that persuades the employer to shortlist your name is one of the toughest tasks during the job hunt. We understand your struggles and cut down the burden on your shoulders so you can be as confident as you are during the interview. If you're looking example resumes for waitresses, then you have landed on the right page.
Our exceptionally written and designed CVs and cover letters comprise services as follows:
Proper formatting
Expert resume editors
Creative samples and designs
Constant coordination for satisfaction
Prompt delivery in a preferred format
Original content that wins the heart of the employer
Our team consists of veterans hand-picked from the industry who are adept in the knowledge and technology in the rapidly advancing market. Whether you're looking for a catchy nurse resume, nanny resume, babysitter resume, waitress resume or any other profession in the service industry with cover letters and professional job applications, CraftResumes is the right place to seek.