Substitute Teacher Resume Sample, Examples
Elementary schools and institutes are always open with vacancies for reliable substitute teachers to keep the system going without any flaw when one or more of the teachers are on vacations, dealing with personal issues or poor health conditions. The need is to prepare an outstanding application as the competition keeps growing. Here you will find the best substitute teacher resume samples and examples to help you land on the job right away.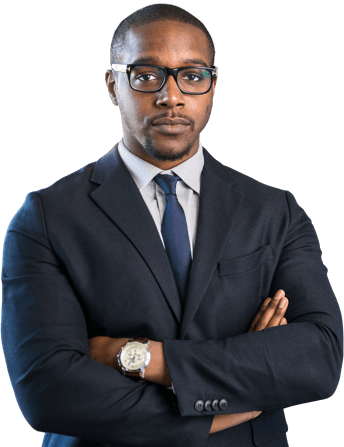 Quick Tips to Write a Winning Substitute Teacher Resume
An aesthetically nice resume leaves a good impression but keeps it minimal and legible
Start your resume with a defining summary that sets your CV apart
Try keeping it concise and on-point. Use bullets wherever possible
Customize your CV for each job application with relevant filters
Proofread the entire content before each submission
Running short of time? Get professional teacher resume writing services with Craft Resumes and impress your employers.
Substitute Teacher Job Description for Resume
When customizing your teacher resume, it is very important to know what the employer is looking for in a candidate. The ideal way to find the answers is to look for it in the job description. The standard description of the job in most schools includes the following requirements:
A degree (preferably Masters) in Education or relevant field
Valid certification in Teaching or relevant subjects
Minimum 1-year experience of teaching in schools
Hands-on experience and knowledge of teaching standards
Exceptional presentation and communication power
Ability to help students in achieving good results (past achievements are preferred)
Ability to cultivate good relations with parents, personnel, administrative staff, pupils, and directorial department
Flexibility and physical fitness to stand for extensive hours of the day
Ability to take the lead by delivering instructions when the regular faculty is absent.
Facing difficulties in editing a long-term substitute teacher resume? Our writers can help you with that in no time.
Substitute Teacher Duties, Responsibilities, and Skills Requirement
A substitute teacher is the one working to support the regular teaching staff by filling the gap when a regular teacher is absent. They supplement the enhancement of the learning process by ensuring a good environment of the classroom with proper arrangement of desks and equipment.
Common Substitute Teachers' Responsibilities
Checking the daily attendance of the students in accordance with the school's proceeding guidelines
Following the teaching procedure, as described in the learning objectives, lesson plans and units assigned
Using the instructional methods and materials that supplement attaining those goals and plans
Attending the parent-teacher meetings and sustaining a good relationship with the parents by communicating in a professional and polite manner
Maintaining a sustainable relationship with the students, administration, and fellow teachers
Adhering to the teaching guidelines and policies as described in the manual or advised by the head teaching staff
Maintain a healthy environment in the classroom by ensuring an orderly and tidy arrangement of the desks and equipment
Common Skill-set required in a Substitute Teacher
Excellent presentation
Time management
Ability to deliver instructions
Excellent oral and written communication
Preferably good drawing skills for presentations
Basic computer skills
Familiarity with MS Word, PowerPoint, and Excel
A resume expert at Craft Resumes is well-equipped with the knowledge and tools to create CVs and cover letters that are aligned with the common requirements of the schools.
Sample Resume for Substitute Teacher with No Experience
When you have a limited or no teaching experience, crafting a compelling job application may sound difficult. The schools and educational institutes are mostly on the lookout for people willing to take over the opportunity whenever a regular teacher is unavailable so your relevant skills and career objective if written exceptionally can work wonders for you. Here's a sample of the summary, skills, and education block for teacher resume.
Noah Williams
10651 Shellbridge Way, Canada
000 – 001 – 0002 | (123) 456-7899
Career Objective
A dynamic and active fresh graduate with a degree in Education and Social Sciences. Experience as a counselor in helping primary kids with projects and activities and will to play my part in spreading education.
Qualification
College Graduate – Year – Name of College
Certification – Year – Name of Institute
Prominent Activity/Association – Year – Name of Institute
Skills
Excellent communication
Ability to deal with younger kids
Capable of delivering instructions
Advanced skills in MS Word and PowerPoint
There would be plenty of opportunities for a substitute teacher along with a great number of candidates applying for the job. The prospect never guarantees that it will be handed to you. Writing a professional entry-level substitute teacher resume that is captivating enough to get the attention of the recruiters and outshine other applications is of paramount importance to get the job and our service helps you in writing resumes, exactly in-line with the requirements.
CraftResumes provides:
Expert resume edit service for those who want their CVs and cover letters to be checked for errors. Our editing process goes through several screening checkers to identify the errors and restructure the format for best results.
Finance resume writers to write professional school administration and finance management teacher resume, CVs and cover letters.