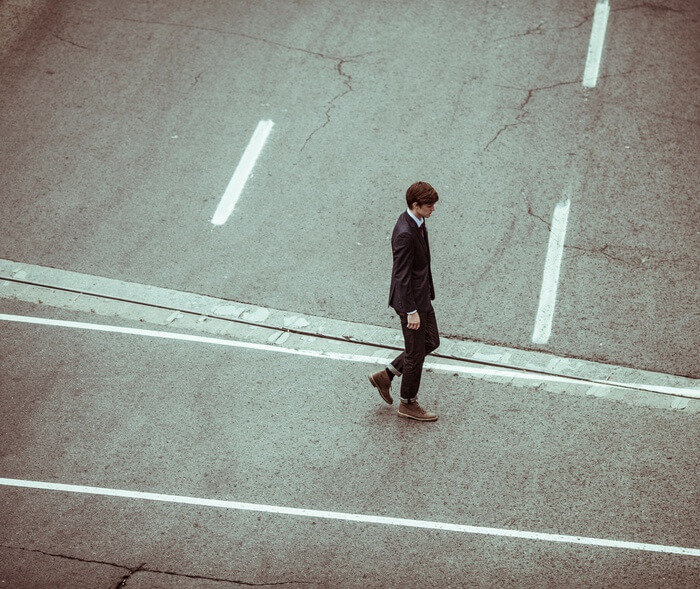 Resumes
How to Write a Resume With No Work Experience?
A Guide on How to Make a Resume with no Experience
To begin with, it might seem a tall order to convince a recruiter and a hiring manager to pay attention to your candidacy when you have no work experience at all. This is a vicious cycle that the young professionals find extremely hard to enter. You cannot be hired if you have no experience, but how are you supposed to get some while being rejected by the companies?
The answer to this question might seem not obvious, but it exists. As a matter of fact, the whole point of writing a good resume boils down to making them interested in your personality and not your work experience which you do not have. There is a lot of CV writing tips that you can follow, but the first and foremost is to start with writing a professional summary. Of course, you will end up writing an entry-level resume, but it will surely be an impressive one.
Professional Summary for Resume with No Experience Examples
You have to start your resume from a short summary, which will tell the recruiter in no time how promising of a candidate you are. There is actually no better example of a summary for a resume for high school student with no work experience than this:
A hard-working individual with passion for he/she is doing. No experience within the field of your interest does not classify me as someone who does not know what to do. I am ready to learn 24/7 and this is my pivotal competitive advantage over other candidates.
Where to Look for the Best Resume Examples for Students with No Work Experience
The grossest of mistakes that a college student who wants to embark on their first job is to represent themselves as professionals with a lot of experience in the corresponding domain. As a result, a lot of them end up deceiving their prospective employers, which, in turn, ends up in a total failure. Remember, your work history is easily traceable, so keep it simple and stay honest. A resume for someone with no experience must be short, honest, and straightforward.
If you are looking for some proper examples of your first time resume, make sure to look somewhere where people know how to write. For example, do not be afraid to turn for some help when you need it because a good resume writing service can easily help you make the most of your limited experience. Hence, if you are a student and you are about to write your first resume, make sure that you consult somebody who knows how to do it before your start.
What to Put on a Resume? That Is the Question!
A recent college graduate with no experience might think a lot about what a good resume actually consists of? Well, you should remember that a good resume consists of the things that an employer can be potentially interested in. For example, when you are looking for your first job or changing careers, make sure that you scrutinize the professional requirements for the position before you start crafting your resume up. When you know what the employer is interested in, it will not be a problem for you to adjust your personal story in a way that will render it fascinating.
Resume Format Tips
When it comes to talking about resume format, this is the first thing that would discourage a teenager with no work experience because it seems to be something excruciatingly complicating to them. As a matter of fact, there is nothing difficult about it. There are copious ways to improve your CV, but the most efficient of them is to learn at least the basic structure and format of a good CV.
First of all, you have to tell a bit about yourself and provide your contacting information. Then, move on to the professional summary. When you are done with this section, get to talking about your professional experiences and educational attainments, and this is exactly what we are going to do in the next sections.
Education and Skills Are the Core of the Resume
When you have no work experience, your education and skills sections of the resume can become your life-saving boats in the muddy waters of searching for employment. Make sure that you mention everything that you have learned. For example, if you want to become a graphical designer or a 3D-artist, you do not actually need formal education. You can accomplish a reputable online course and become a valuable candidate for the job.
Volunteer Work Matters
If you have participated in any kind of volunteer work, do not forget to mention it. You may find it hard to believe, but there are such volunteering projects that add more value to your resume than some actual jobs do.
Keywords Belong in Your Resume
A good resume, just like an academic article, requires proper usage of keywords. That is, if an employer claims that he is looking, first of all, for a responsible and reliable candidate, make sure that you use those adjectives in your CV.
Never Underestimate a Cover Letter
One important part of a resume that most of the prospective employees seem to miss on is the cover letter. Nonetheless, you should know that writing a decent cover letter, or turning to a professional cover letter writing service is the best way to stand out from the crowd of other candidates and convince an employer you can learn the skills they need you to master in no time.
Examples of Resume With no Job Experience to Write
Here comes an example of a properly written resume for a high school or a college student with absolutely no job experience.
John Doe
Lincoln str., 8, New York
phone number
PROFESSIONAL SUMMARY
A hard-working individual with a passion for what he/she is doing. No experience within the field of your interest does not classify me as someone who does not know what to do. I am ready to learn 24/7, and this is my pivotal competitive advantage over other candidates.
EDUCATION
2015-2019
St. Mary High School, Brooklyn, New York.
GPA 4.2
2019-Present
Harlem College of Design, Harlem, New York.
BA in Interior Design.
SKILLS
Creative thinking;
Basic 3D-Painting and Modelling skills;
Basic IT skills;
A fast learner;
VOLUNTEER EXPERIENCE
2016-2019
Head of school's extracurricular activities;
Head of the school's students' board.
Conclusion
Now you can see that writing a good resume even when you have no professional experience is not that hard. Well, everything in this world has a beginning, and your journey of summing your professional experience up also must begin somewhere. So, craft your first resume, add a splendid cover letter to it, and off your go on your fascinating journey of searching for your first job.