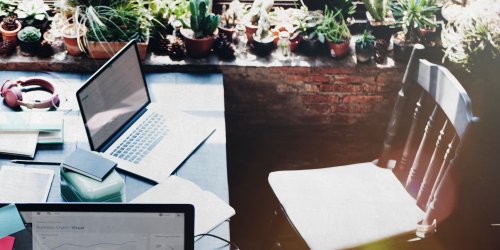 Cover Letter
Resignation letter writing guide
Do you know what resignation letter is? Are you ready to resign from your current job? A resignation letter is a short formal letter that is going to advise your current employer that you are leaving your position. It is an important tool which is going to assist you in maintaining a good relationship with the old company. It is the strongest and the positive final impression that is going to pave your way while moving.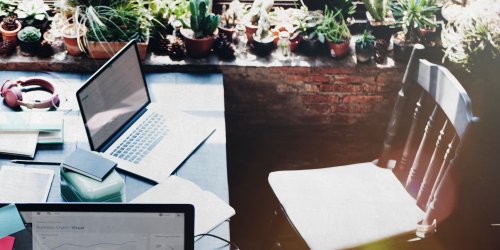 courtesy of Rawpixel unsplash.com
Why Write Resignation Letter?
This letter is going to announce to superiors, human resource managers as well as your co-workers that you intend to leave your current job position.
It is very polite if you send the letter out in advance (more if it was stated in your contract). 2 weeks is the accepted minimum time to write the letter so that the employer will be aware.
You never know the day you will require your employer to assist you in giving a reference. It makes sense for you to sit down and write a nice professional letter. The letter is going to provide official notice of your job termination.
What you need to do is just to download relevant templates then fill in the personal details so as to get the ball rolling to the next step of your great career. Ensure you are sticking to the following advice on how to utilize a resignation letter template
Keep it short. If you have some issues to put off your chest, then you should do it in a professional manner so as to avoid too many lengthy explanations. You can do your private reasons with the manager later on after he or she has received the letter.
Adapt it to your contract. When you show that you have considered all the terms stipulated in your contract, you will be demonstrating that your decisions have been thought through, and you have avoided nasty surprises.
Keep a professional tone. You may have been in friendly terms with your manager, but you should have in mind that the resignation should be dealt in a more professional manner. You should address the director in a formal way.
You may not know what you are going to include in the resignation letter. Herein are some of the templates that you can use. Each model has been designed to be an ideal tool no matter the sort of the job you are resigning for:
Detailed resignation letter template
This is a template that has been suited to people who have been working in their position for quite long time. It would like to go into details behind the resignation; it is meant to provide a general feedback
Standard template
This is the template that is going to get the job done in a positive way. It is suited to all those organizations which require an employee to inform line manager as well as human resource department.
Formal template
This is an official template covering leter basics, nothing else. It is specifically for those who are unhappy with the job and are not wishing to mention anything which might harm good reference.
Short notice period template
This is the template which helps the employees to request for reduced period of notice that the contract allows. It is crucial for those who want to start the new job immediately.
Extended notification template
This is a template which allows your employers get more notices that that required by the contact. It is ideal for people who have long-term plans and those who wish to cooperate with the employers about the exit.
Retirement resignation letter template
This is a template that is ideal to those who have decided to retire willfully and those who cannot move to other jobs in their career.
It is always good that you receive an acknowledgment receipt for the letter you write by hand or by email. This is going to ensure no later disputes about the time the notice will be formally given.
Vital guideline in writing the resignation template
A resignation letter is a standout amongst the most critical messages that you can ever compose. However, few individuals give a cognizant pondered how to keep in touch with them accurately. Regardless of the possibility that you want to change employments well ahead of time, you will devote a considerable measure of time in composing the best resume, work hard to plan well for the meeting, but then put off writing the resignation letter to the latest possible date. Presently, that is a major oversight. How frequently do you discover individuals who will let you know that they will jump at the chance to change the way that they had composed their resignation letter? Maybe, even you feel the same way now and then.
A resignation letter is unique about whatever else since you will unavoidably turn out to be candidly charged while composing it. Leaving an occupation can be an upsetting knowledge. Here and there, you can commit the error of exchanging these feelings and anxiety into the letter. Like this, it is vital to recall a couple of things when you compose a resignation letter.
Be Positive
That is less demanding said than done, yet, it can greatly affect the circumstances and the disposition encompassing your flight. Despite your level of the association, your partners, bosses, and subordinates will feel about your takeoff, and the inclination can be anything going from amazement to dismissal. It is best to be delicate to these sentiments. You ought not to keep in touch with anything to strengthen or disturb these sentiments.
Strike a Balance
When you have chosen to leave, and you are certain about your choice, pass on the message through the resignation letter. The words utilized ought to be firm; they ought to exhibit your aim and reason. Never attempt to arrange through a resignation letter. All the arrangement and exchange ought to be done before composing the letter. However, it is critical to strike equalization by utilizing firm words, and in the meantime, not estranging or inciting the business pointlessly.
Try not to Burn your Bridges
Your resignation letter ought not to distance or incite your manager by the utilization of improper words. Beyond what many people are going to consider possible, attempt to ration your goodwill and keep your future choices safe. It is a little world to be sure. You never realize that after at some point, your manager may likewise leave the association, and join again as your supervisor in your new employment. There is another purpose behind you to be cautious reference and suggestion. When you are applying for another occupation, the new business will request references, here and there from past managers. It is best to be adjusted and proficient in the wordings of the letter, regardless of the fact that the conditions encompassing the resignation are not precisely so.
Distinctive Letters for Different Purposes
It is an error that you can leave just from a vocation. You can venture down from a considerable measure of different things, similar to the chairmanship of a council or a board, while as yet hold the job. Clearly, the wordings and substance of a resignation letter in such a circumstance will entirely be different. The conditions and responses of the general population encompassing you are additionally going to appear as something else. However, the essential rules for composing the resignation letter will continue as before, in particular; be certain, be proficient and strike a parity.
Conclusion
The way that you leave your employment is vital. It has suggestions on your life, your future expert life, and your particular self-regard. What's more, the way you leave your occupation can be primarily influenced by the way you draft your resignation letter. Be goal and expert. Use words painstakingly and in a way which passes on your plan and reason without demonstrating your feelings. Try not to agitate the business by being careless. Keep your goodwill, and keep your alternatives open. You should always keep in mind that the letter is not a point of critique of co-workers and employer.
---
To look at more tips and samples visit the link below:
https://www.thebalancecareers.com/resignation-letter-samples-and-writing-tips-2063051