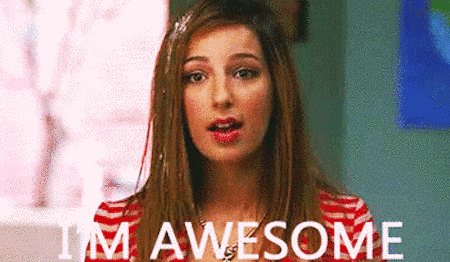 Career
The Importance of Self-Branding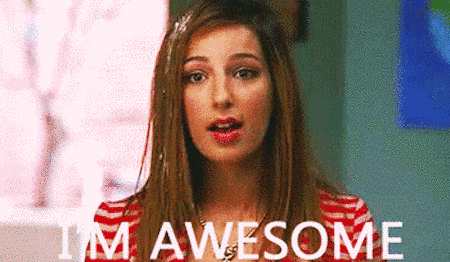 I must admit that even before this was a trending topic, I always believed in it. See, not matter what you do, I always thought it was important to have your name on it (don't put your name just everywhere, but more into the things you feel good about it, and please ask a professional).
I know is very difficult to have such recognition when you are working for a company and you are being paid to give up your name and put the company first. Although I have to say that the most successful companies help their employees to be recognizable, and this is because the company also benefits from it. Remember the long story of Steve Jobs? Such genius couldn't be hidden for long. If you have the blessing of working for this kind of company that allows you to use your name, then do it. Go for it! And if not, don't worry because you can still brand your name step by step creating something like a career portfolio.
Sometimes the way of branding your name comes with a price. For example, maybe you can get a deal of dropping a bonus in exchange of name recognition, or working without payment in exchange of putting your name on a project (might get a profit sharing deal?). There are so many ways to start, and once it has started, your name is going to have the power you want it to have. Is never easy, but it worth doing it.
When you already achieve the power you want, you can use it for getting a better job and to help people out, either way is a good thing.
One of the easiest ways to brand your name is by doing something amazing… this means that you've been discovered as a unique talent by a headhunter recruiter out of nowhere or maybe that you've done something amazing for the world or a community. Volunteering work is one of the branding options (but don't take this wrong, the less people know about the good things you do for people, the more rewarded you'll be… in my humble experience).
Do you remember how the good students were rewarded in school? If you were one of them, you will remember that helping the teacher out was part of your daily activities, such as cleaning the board, tutoring the weakest students, coaching the kid that didn't like sports, etc… so, this is the same in the adult life, just look for the parallel idea of it.
Now, having a press release of your accomplishments sounds more like a reality TV show, but in fact it should always be a routine. Have you published an article? Make a press release, you just had a baby? Make a press release, did you just graduated?, have you acquire the job of your dreams?, did you invented a new gadget? Have you opened a new business?… Press releases are the ways to tell the world about the things you have done. People usually think that only major institutions and companies should be doing a press release, but think again, is just a branding step.
Now, branding your name means that you are involved in the project or success somehow… meaning that if your sister accomplished something or your father published a book, it doesn't mean that your name should be the one in recognition.
How much writing do you do nowadays for your current job?, can you make a portfolio without sensitive information and have it for yourself? (YES, but ask for permission just in case).
This isn't only for celebrities, is for successful people who understand the power of marketing themselves.
In some countries this is still way too modern, but in the western countries this is already in practice. In fact, some of these persons are so well branded that they get wealthy offers every day and they have the luxury to reject the ones that doesn't please their expectations. I'm sure you want to be one of these people with such capacity.
Okay, now…
What do you need to brand yourself?
A well written CV: that will explain to people how far you've gone and how beneficial you are for their companies.
A well-managed LinkedIn profile
A well-managed website: it doesn't need to be expensive, it only needs to be.
A professional quality picture: Style may vary according to the area (s) of expertise you want to project.
A well-organized portfolio: not only for writers and models… also for consultants, artist, photographers, financial advisors, etc. (There are portfolios for all the different careers)
A list of references related to the different sectors
---
And guess where you can get all the help to accomplish these things? A career coaching of course, we are here to help you grow your dream!