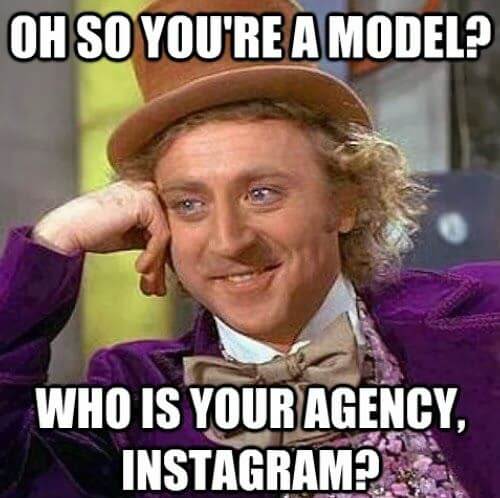 Career
Social popularity can predict success – models case
For 22 seasons, Tyra Banks has searched for America's Next Top Model. Now, scientists have simplified the weeks of competition and discerning eyes of industry resume experts into a simple equation to discover who's going to be on top. Indiana University researchers have simplified Banks' work by analyzing Instagram accounts and using advanced computational methods.
Scientists tracked hair and eye color, height, hip, waist, dress and shoes size, modeling agency, and runways walked of 400 women in the Fashion Model Directory, a database of professional models. Then, they inspected their Instagrams, gathering the number of followers, posts per month, likes and comments on each post, and whether comments were generally of a positive or negative nature. The research was conducted in September 2014, following New York Fashion Week.
Based on the numbers, those on the project narrowed the 400 down to 15 up-and-comers. Of the eight predicted to breakout, six actually did: Sofia Tesmenitskaya, Arina Levchenko, Renata Scheffer, Sasha Antonowskaia, Melanie Culley, and Phillipa Hemphrey. It also worked conversely: of the seven models with the lowest popularity scores, six were accurately identified. Interestingly, a majority of first timers don't walk any runways, with only 24 percent given the opportunity (most likely due to a strong bias for established models).
The evaluation worked on these well-known faces as well, finding that a high number of likes and comments on posts, and sharing images frequently, significantly correlated with number of jobs booked (in this case, tone didn't play a part).
"Our analysis suggests that Instagram is as important as being cast by a top agency in terms of its ability to predict success on the runway," Emilio Ferrara, a computer scientist at the University of Southern California, said.  Giovanni Luca Ciampaglia, another member of the team who is a postdoctoral researcher at the Center for Complex Networks and Systems Research at IU, added that social media is dramatically changing the modeling game. "Traditionally, models don't interact with consumers; but now their online activity plays an important role in popularity and, ultimately, success."
But Instagram's not the be all end all. Representation by one of the top 20 modeling agencies helped. Additionally, having an extra inch — literally — over the competition roughly doubled a model's likelihood of booking a runway. The entrenched preference for taller and slender women at fashion week rang true even in the numbers, with the analysis indicating that larger dress, hip, and shoe sizes (waist size wasn't indicative) were all negatively associated with one's chances of landing a job.
Well, that's what we also knew. So, if you are not a model, you would probably go for LinkedIn. Because the LinkedIn profile is a strong predictor of your interview success. Check out our LinkedIn profile writing service!