Resumes
Reboot Your Resume This New Year
Applying for a job? Well, writing a resume is the first step to begin your job search. It is like your first date with the employer that can pique the interest of the recruiter. But wait! Do you know you have only 6 seconds to impress the employer? So, how can you do that?
"Change is the only constant thing." Like every other thing, your CV also needs a change to keep abreast of what an employer is looking for in the 'New Year'. Therefore, if you still stick to your obsolete style of CV writing, you are far behind the competition in today's job market. To make your CV stand out in the pile of thousands of resumes an employer receives for a single job opening, here are the strategies to reboot your CV for the best results.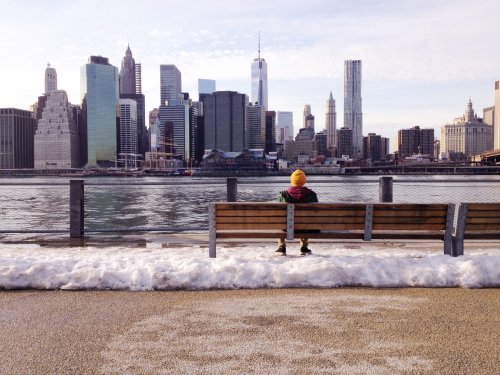 courtesy of N. Van unsplash.com
Give it a Relevant Start
It's true that "First Impression is the Last Impression". If the immediate beginning of your resume is not clear and relevant, it keeps the hiring manager wondering where to dig through the CV to find the required information. Therefore, make sure the start of your document is what exactly the employer is looking for. For instance, if applying for a sales job, the title of your resume should clearly mention the relevant keyword like "sales experience". Similarly, if a particular job looks for a specific certification or qualification, the catch is to highlight that certification in the beginning.
Stick to the Point
Your style of writing plays a crucial role in revamping your resume. There is no point in choosing a writing style that is flamboyant and too difficult to comprehend. Also, do not try to serve everything in the same platter. Be concise and talk to the point when describing your work experience or previous job role. For instance, instead of saying that "I implemented innovative and best social media techniques to boost the company's branding", a direct and more easily measurable style of showing your experience would be to say, "Posted daily Facebook updates and increased the brand's followers by 150%."
Don't Force Entire Text to Fit into a Page
We have been hearing a lot about maintaining a two-page or even a one-page CV as the length of the CV doesn't define your knowledge or work experience. On the other hand, fixing the entire text forcefully on a single page by using every possible way such as reducing the font size or leaving little space between two lines is a big blunder. Technically you might be able to achieve this, but you will surely fail to gain the employer's attention. Imagine, how difficult and unattractive it could be to read a document of 7 or 8 font size, all compressed into a single page. Therefore, the idea is to maintain an ideal length by including only the relevant information and using a right format.
Be Thoughtful
In the end, everything can fall at a right place if you are able to put yourself in the shoes of the employer. This helps you to understand better what an employer looks for in a resume. Avoid using gimmicks to misrepresent any information and emphasize on what the job role demands in a job candidate. Being thoughtful of what can make the hiring manager satisfied is the trick done to meet your objective.
Other Key Points
Last but not the least, there are several other quick tricks that can help your resume get noticed:
Use a concise and clear format
Make your introduction descriptive, suitable for scanning (Experienced Sales Person, instead of sales job)
Send a cover letter customized to the position
Whatever font you choose for your resume, make sure it is not difficult to read
Proofread it for grammar and spelling errors
Know whether the company/job role you are applying for prefers a traditional or a creative resume
Don't beat the bush around and focus on quantifying your achievements
Believe it, these small changes can do wonders for your resume and revive it completely to get that job.
---
Bio:
Swati Srivastava is an avid resume writer who loves to pen down her ideas and professional tips for job search, finding your career goal, and working abroad. Currently she is working for Naukrigulf.com. Reach her on LinkedIn/Twitter/G+