Planning & Organization Mojo for LinkedIn Job Search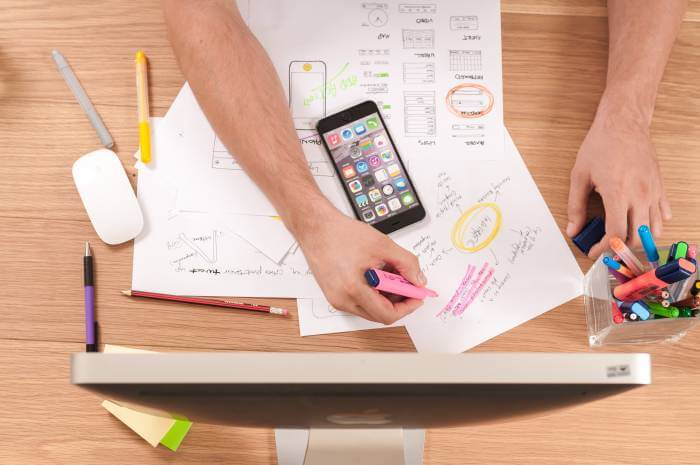 In life, you are likely to get a position which is going to pay bills but sucks away forces of life. With this, you are likely to start hunting for another job. The oldest advice tip from parent normally says "You should not quit your current job before getting a new one" this is easy to say but difficult to implement. It may be difficult to do the job hunting while working because the manager is right on you and as well the brain is fried up at the end of the day. You are supposed to pay bills, eat dinner and watch some games so as to get some lost mojo.
Another issue comes in when it comes to the secrecy of job search. Imagine your boss gets you looking for another position elsewhere. What will follow? Remember, unlike the past, nowadays opportunities come and go. It is only some few people who can be kept on the payroll until retirement.
If your boss is such as toad that he or she can fire you because of looking for a new position then do not worry, there are things outside there which are more disastrous than unemployment. You are still better off outside there. If you can find a new position before getting bounced, then it will be better. The article focuses on the steps in Planning & Organization Mojo for LinkedIn Search
Direction
You are supposed to ensure you have clear directions for stealth search. You should decide before leaping what to do next. Do you want to remain in the same industry? What about function? You do have some choices. Remember no one is limited to the posted positions ads. You may decide and write to managers abroad. What you need is to have a clear direction.
Brand
When you have direction for example to an office manager position which is going to use what you have been doing all along to put in a management field with the extra dash of customers that you are going to make interaction and your ability to plan events, something that you have planned to do forever then you should out your words in that line. This is your plan; ensure you have a summary linking your past and your future.
Channels
Which channel can stealth job seekers turn to? Is it related to LinkedIn Profile Writing? Well, it is difficult to trumpet personal availability on LinkedIn. It is also difficult to take a stack of resumes to job fairs in towns if your company is represented or somebody who knows someone else spots you around. You can go ahead and blast out an email or a Facebook message to any person you know. This is one of a sure way of getting busted as stealth job seeker. Remember your friends are going to read the message quickly and forward to somebody else. Some of the powerful channels available to you include:

Headhunters
STOP… do not send the resume
You friends

Attack plan
There is no need of informing your friends at work about your plan to escape. If you tell them, they will be in an awkward position. They may be planning not to leave soon. Just keep quiet then take them out to celebrate your new position at a restaurant. If one of your colleagues ask you
"You decided not to inform us that you are looking for a new position?"
Then answer him or her that you do not want to put them in an awkward position.
Conclusion
There is neither point nor need of you fearing job search. Planning & Organization Mojo for LinkedIn Search is even becoming a norm for many seekers. With this search, be sure your muscle is going to grow as you take a step of career adventure. If you stay stuck on the bad position, then your muscles will shrink. If you step into the job search, your muscle and mojo are going to grow. This is what the journey is all about.