Jessica Lee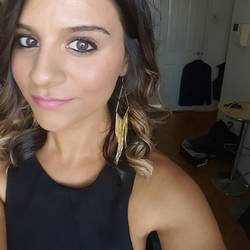 Rating: %
About me
We are all used to the fact that bloggers have a strictly chosen topic they talk about. What's different about the blog with an interesting name jessicaleewrites? In this blog, you can find a variety of things to read about and loads of information on the topics of social media, recruiting and HR.
Explore the world of resume wizard Jessica Lee
Being an interesting and versatile personality herself, Jessica Lee has a professional background in human resources and has read through hundreds and thousands of resumes. She shares the insights of a recruiter's job, pros and cons of it. Meeting new people all the time can be quite exhausting, but fascinating as well. In Jessica's posts, you can learn about the human's psychology and what's important to include in your CV to get a chance to be noticed by a recruiter and further to get a job of your dreams. Writing a successful resume can be a challenging task for many people so her posts are a real help. Even if you aren't sure about your CV, there are always resume services online for you. It doesn't matter if you want a resume from scratch or just a professional commentary on your creation – such services provide any option you need. Jessica, by the way, also actively consults the readers of her blog concerning their CVs as she is a professional resume writer. Being a very open and communicative person, she gladly replies to comments and emails and takes orders.
Even if professional topics on the blog aren't in the field of your interest, Jess herself is a fascinating person and touches upon lots of lifestyle tips and tricks that will grab anyone's attention. Her blog posts about productive morning routine or the best apps to use for planning are a must read. Anyway, don't waste time – just go and check everything yourself. Have a great time reading!