How to Present a Professional Image
A key aspect to consider during a job search, in regards to your personal branding, is how you dress for both job interviews and once you begin working a position. Research has proven that people instinctively form conclusions and opinions of others, based on their visual appearance and nonverbal cues alone. In an interview or professional setting this is something to be mindful of to optimize your personal success.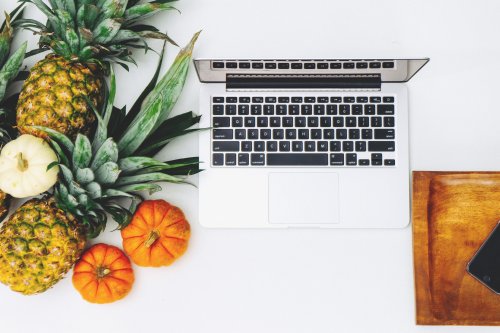 courtesy of S.Webb unsplash.com
While workplace dress codes certainly differ by industry, position, culture and geographic location, the impact bears equal influence in almost any given work environment. Creating a presentable and professional image is a likable interpersonal trait, not to mention a boost of self-confidence. Understanding the prospective company culture is a must, eventually this comes naturally after adapting to the environment. Office cultures and dress codes can span all ends of the spectrum, which leads to confusion as an interviewee. Prior to that offer letter or receiving a formal employee handbook deciding what to wear can feel like a minefield.
Easy ways to gain dress code insights prior to your interview:
Make observations of what others are wearing while dropping off a resume or visiting for an office tour.
Look at the social accounts for the company. Here you will see a glimpse of the company culture and the day to day outfits worn. Webpages often have headshots of current employees and are not an accurate representations of the office dress code.
Visit the office building and watch people pass through the lobby or parking lot.
Ask a friend of a friend who may be employed and have insights to share.
Today, there is much uncertainty in what constitutes an appropriate outfit from the next. In generations past, there was a uniformed view of professional attire, more formal and conservative in style. With the rise in creative, digital/technology, non-profit and startup work cultures we continue to see a shift towards a business casual dress code.
Many companies still value a traditional or corporate dress code to maintain their professional image. In a workforce that is as diverse as ever, each interview setting is unique. There is no definitive business protocol while preparing to fit an office dress code. While researching the company background and preparing for your interview, remember to consider your wardrobe. An individual who looks the part often creates an even greater opportunity to prove themselves as a competent candidate.
The Five Common Office Dress Codes (seen in job overviews):
Business Formal
Business Professional
Business Casual
Small Business Casual
Creative
Interpreting a company's dress code can be confusing. Remember, self-confidence is the best accessory you can carry into an interview, this will come with mindful preparation. When in doubt, the best advice is to dress ever so slightly more professional than you think you should. Dress your best at an interview, It's easier to tone down your style/image after you land the position.
London-based tailor, T.M.Lewin has been dressing the world's workforces for well over a century. T.M.Lewin has crafted this handy guide below outlining style tips and advice to help us worry less and dress to impress. Whether the position you hope for defines itself as business formal, casual or nothing at all, the style tips in this guide will have you dressing confidently for success.

T.M.Lewin is a historic, English retailer, most commonly known for the invention of the button-down or button-front shirt originally coined a "coat shirt". Although we see less suits and ties in business today, the dress-shirt crosses cultures and industries as a professional wardrobe staple. If you find yourself in need of a smarter look for your upcoming interview, check out the popular selection of men's shirts and women's blouses at T.M.Lewin.