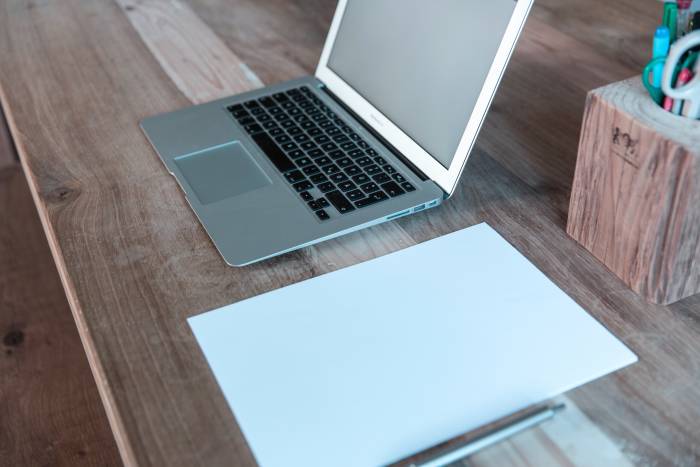 How to Handle Every Online Resume Builders Challenge with Ease Using These Tips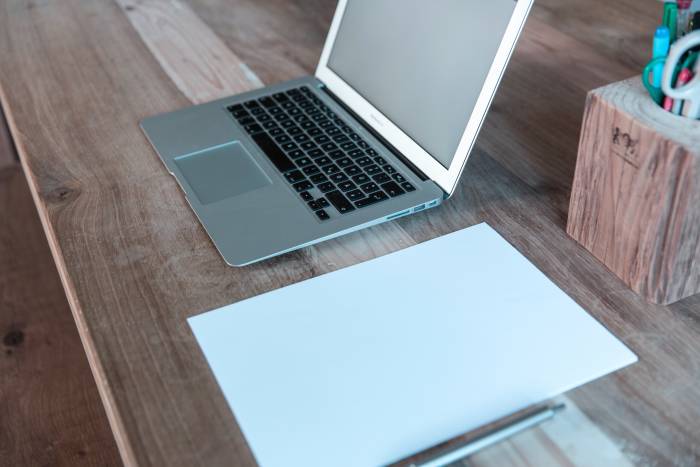 Courtesy of "Markus Spiske" from unsplash.com
Crafting a resume can be a daunting task especially when you are creating it from scratch. If you are not expert at resume writing, often you will consider getting help especially if you entering the working world or transitioning into a new career. Whether it is creating one from scratch, hiring a professional resume writer, online resume service or using a resume builder, the choice is dependent on experience, time and budget. If you are on a budget but also want to save time while crafting a resume that tells your story and shows your personality, an online resume builder is a great choice.
Some people will tell you not to use a resume template because almost everyone will likely have the same template or you are selling yourself short because there is little to no originality. But the reality is using an online resume builder not only helps you to save time but allows you to focus on what's key in creating a resume which is the content. Will it look like the rest, quite likely if you take a lazy approach to creating your resume, but if you know how to use templates resourcefully, you can stand out among your peers.
Major Benefits of Using an Online Resume Builder
Consider these four tips for using online resume builders versus creating your resume from scratch:
Helps you to stay consistent. With hundreds of resumes reaching employers and a mere six seconds being spent reviewing resumes, it is important to have a resume that will keep their attention. A sure way to lose any recruiter's attention is inconsistent fonts and layout. With an online resume builder, it can help you to stay consistent with current market trends such as the standard font, layout, and format. Having a consistent resume helps with having a more professional look and speaks volumes about your personal brand.
Saves you time. One of the major benefits of using an online resume builder is the time it allows you to save in researching most suitable formats. Instead, it gives you more time to focus on the creating content and telling your story. Also using an online tool helps to accelerate the time spent on resumes.
It keeps your document up-to-date. Have you been out of the job market for a while? Using a template will empower you to be in keep with industry standards. With the best online resume builder, as industry trends change, online resume templates are revised and conform to the latest trends. With resume formats constantly changing, having a tool in place will help you not only to be consistent but does not make your resume look outdated.
Provides visual flexibility. Not everyone is blessed with a great eye for design and layout to create an impressive-looking and professional resume.That is why having tools like an online resume builder will help you save time off hands while helping you to have a standout resume. The visual flexibility of online resume builders and templates such as those provided by Canva helps with organizing your content in a readable format that keeps the information tidy and sharply aligned. In an era where having a strong personal brand is a plus, the capability to get creative using styles, themes, and colours while showing your personality to your resume is an outstanding element.
Convinced that online resume builders are the right fit for you? Here are some online resume builders you can consider, from modern to unorthodox options.
KickResume: Allows users to select templates based on their profession and provides a feature to easily write a cover letter using the same design as your CV so you can keep all documents consistent when you need to buy CV online. A key feature is it allows US-based users to search for jobs on the site's job board.
ResumeBuilder: With little to no resume writing experience, this tool provides a step-by-step guide for writing every section of your resume. One of the key features is its keywords which enable users to optimize their resume.
Google Resume Builder: One of the simpler tools, Google Resume Builder gives you the flexibility to create a professional-looking resume in minutes. One of the pros is it connects to your Google Drive account which means your resume can be easily edited and shared with whoever you like.
Canva: A favourite for many individuals who are big on visuals is Canva. It provides users with the visual flexibility that are uncomplicated. Someone with little or no design skills can easily put together a professionally designed resume. The plus, there are many templates that suit almost every profession and style. Canva offers great designs which are sometimes a con on other resume builder platforms. The only setback to this tool is there is no option to upload your CV.
Common Struggles with Online Resume Builders
While there many tools to craft your perfect resume, we can't overlook that every online resume builder tool comes with its share of pros and cons. Some of the common struggles include:
Too much information. Some templates can be a bit overwhelming with information and many sections that are not relevant. Having a template with many sections isn't a pass to add all your accomplishments and previous positions, instead, you should consider the most important and relevant details.
Formatting: Adding and removing sections on some resume templates can be a pain which often leads to misalignment and formatting. Should you make changes to the template, the key is always to ensure cohesiveness and readability. Make sure employers can quickly skim the sections they need to see. So choose formats that have sufficient white space, uses bullet points and a font that is easy to read.
Personalization: One of most mentioned cons about using a template is having a resume that looks like everyone else's. Lack of personalization can give off the impression of being lazy and can send the wrong signal to employers who constantly receive template resume. The solution, consider spending a little more time to enhance the visuals and layout of your resume.
Ways to Handle the Challenges in Building an Online Resume
Here are some useful and practical tips for tackling challenges you might face in creating your resume using an online tool.
Keep it clear and concise. Make sure your resume is clear and concise. Remember, employers spend only a few seconds on resumes, so keep it readable but marketable. Sometimes templates can have the options for many sections of a resume, only use those that are applicable and consider merging sections to limit the number of pages and reducing irrelevant information.
Go off the beaten path. Many people use templates that are less than impressive and spells boring, consider using templates that are modern and slightly different from the norm but still professional. Consider using templates that are less popular but still has a clean and modern finish. Also, feel free to browse other templates and incorporate different elements you like into your template.
Find one that matches your personal brand. Feel free to remove and add sections that will showcase your skills. Don't like a font, colour or that border, change it. Add your creativity and make the template your own while illustrating your brand and personal style while bearing in mind industry standards and trends. Your resume should create an image about you. Make sure it has a personal touch.
Getting the job, you deserve in this economy can be difficult without the right help, with the use of templates you are empowered to make the right step and to craft a great resume that will place you ahead of the competition. Remember, your resume should be a tool to open doors.
Do you create your resume from scratch or do you use online resume templates?
---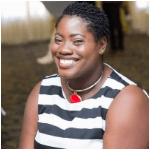 Carey-Lee Dixon
Creative thinker is passionate about helping individuals and organizations to grow by taking risks and challenging the status quo. Carey-Lee's has extensive experience in geospatial technology and digital content creation (blogging and social media) with solid graphic designing skills.
---